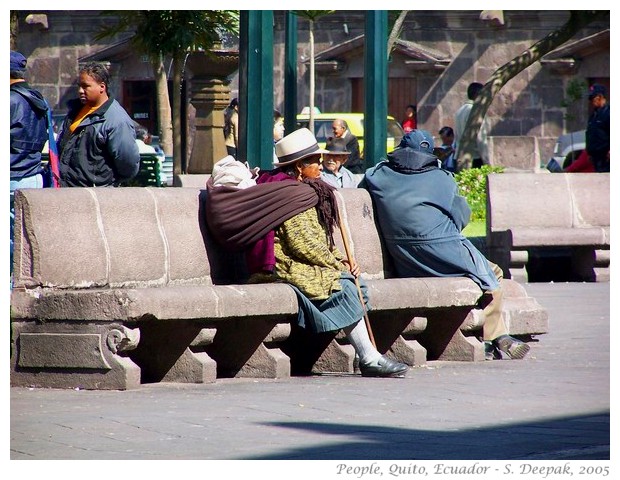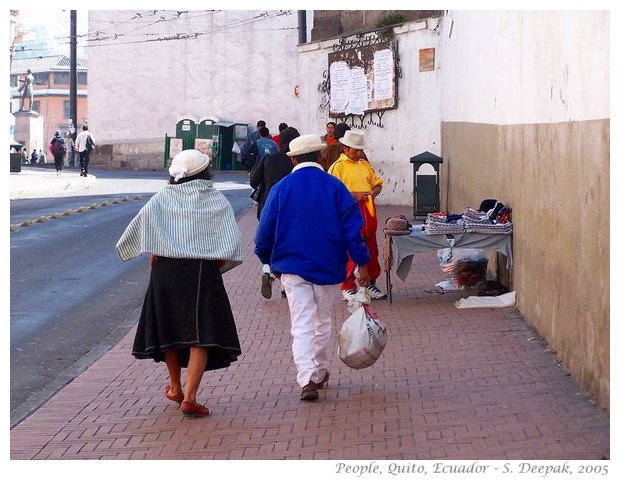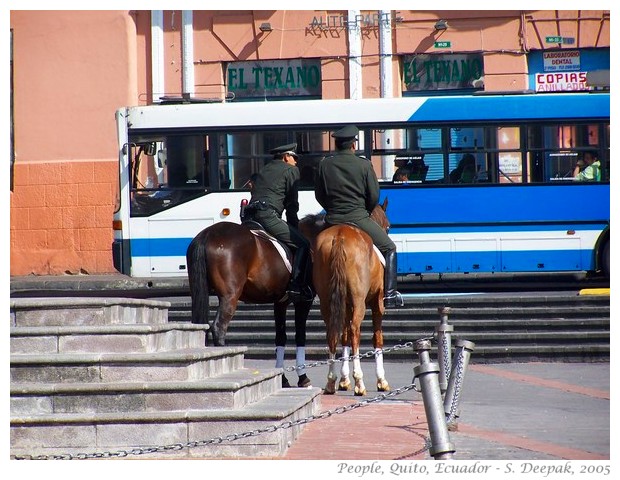 Quito, Ecuador: To understand what people are thinking and saying, we need to look at their faces. That is why I think that in all cultures and countries, showing your back is not considered polite. For the same reason, we learn to control the emotions on our faces so that we can hide them from others. But our backs do not know how to hide emotions. The subject of today's images is people's backs. Look at the images above, can you tell what people are feeling, by looking at their backs?
कीटो, एक्वाडोरः लोगों क्या सोचते हैं, क्या कहते हैं, यह सब समझने के लिए लोगों के चेहरे को देखना आवश्यक होता है. इसीलिए शायद हर देश और समाज में पीठ दिखाने को असभ्यता माना जाता है. इसीलिए हम सीखते हैं कि चेहरे के भावों को कैसे छुपायें, ताकि लोगों से अपने दिल की बात छुपा सकें. पर शायद हमारी पीठ को भाव छुपाना नहीं आता. आज की तस्वीरों का विषय लोगों की पीठ ही है. इन तस्वीरों को देखिये और बताईये कि लोगों की पीठ उनके बारे में क्या कह रही है?
Quito, Ecuador: Per capire cosa pensano e dicono gli altri, abbiamo bisogno di guardarli in faccia. Forse per questo motivo, in diverse culture e paesi, mostrare la propria schiena agli altri non è considerata buona educazione. Per ciò, impariamo a controllare le emozioni sulle nostre facce per nasconderle dagli altri. Invece penso che la nostra schiena non sa come nascondere le emozioni. Il soggetto delle foto di oggi sono le schiene delle persone. Potete dire come si sentono le persone delle foto qui sopra, guardando le loro schiene?
***