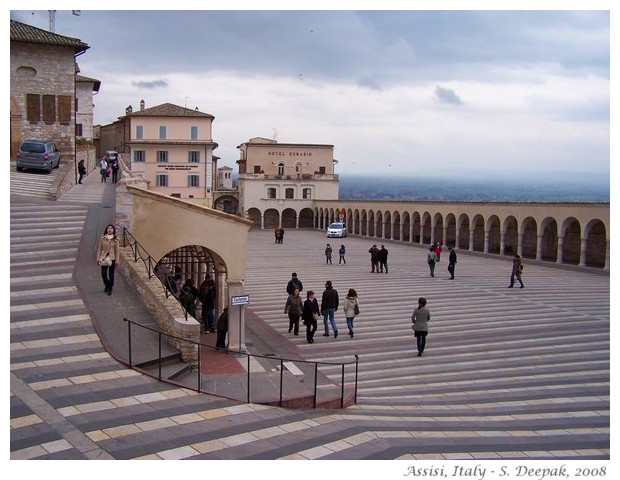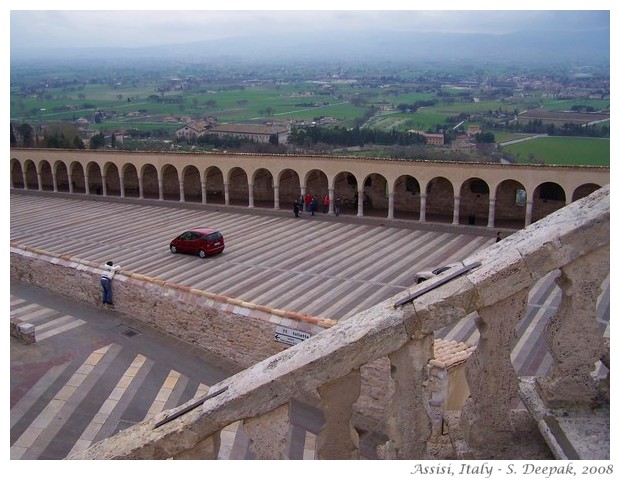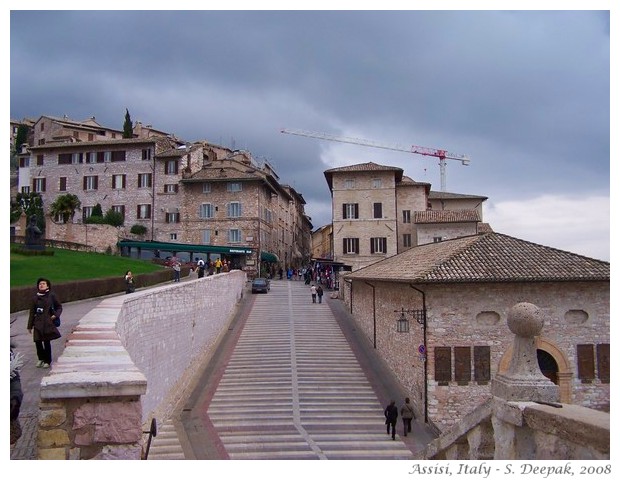 Assisi, Italy: Tuscany and Umbria regions in central part of Italy are well known for artists like Leonardo da Vinci and Michaelangelo. The medieval towns of this region are mixtures of colours like earthy yellow, umber, fawn and burnt sienna. Today's images have the old part of Assisi in these same colours, where I love the dark and light coloured stripes.
असिज़ी, इटलीः इटली के मध्य भाग में टस्कनी तथा उम्ब्रिया प्रदेश, लियोनारद्रो दा विंची और माइकल एँजेलो जैसे कलाकारों के लिए जगप्रसिद्ध हैं. यहाँ के मध्ययुगीन शहरों में धरती के भूरे, कत्थई रंग जैसे उम्बर, बर्न्ट सियेन्ना, आदि का बहुत सुन्दर समन्वय दिखता है. आज की तस्वीरों में इन्हीं रंगो में रंगा असिज़ी शहर जिसके पुराने भाग की गहरी और हल्की रंग की धारियाँ बहुत लुभावनी हैं.
Assisi, Italy: Le regioni di Toscana e Umbria sono famose nel mondo per gli artisti come Leonardo da Vinci e Michelangelo. Le città medievali di queste regioni sono dominate da miscele di colori della terrà da umbro alla siena bruciato. Le immagini dalla vecchia parte di Assisi presentano gli stessi colori, dove mi piacciono le strisce scure e chiare.
***