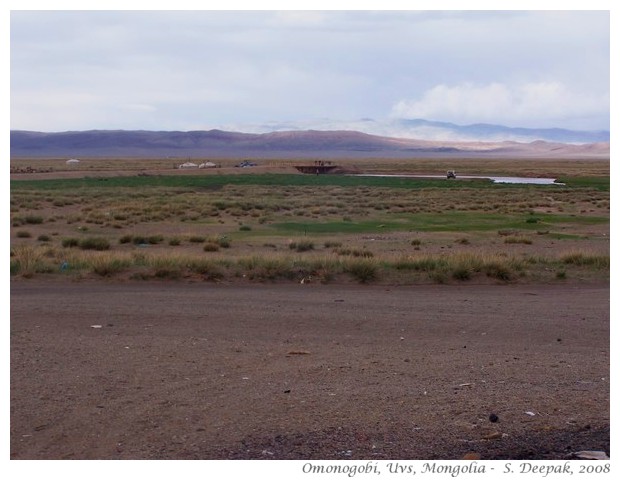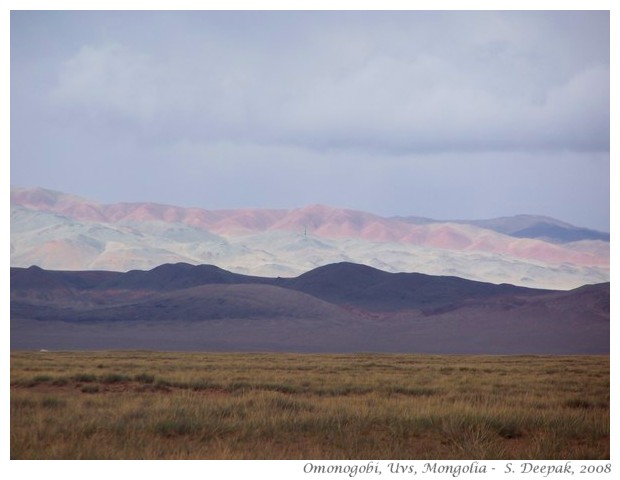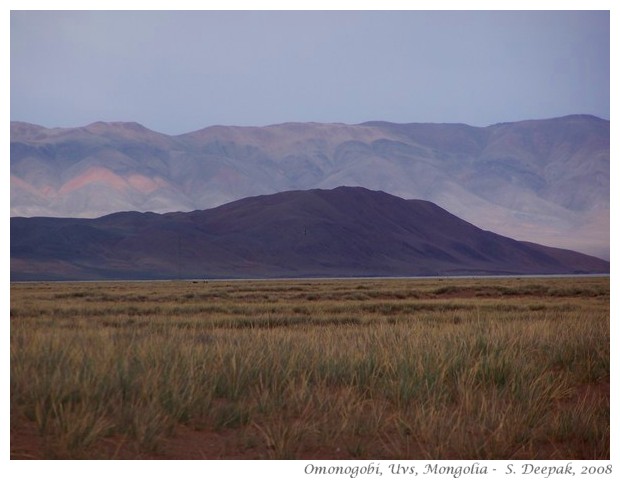 Omonogobi, Mongolia: Omonogobi is a small town in the south of Uvs state in Western Mongolia, there we had started our journey to travel through high mountains upto Ulangom, the capital of Uvs. The landscapes of that journey, especially the colours of the mountains, are still vivid in my memories. Today's images have mountains around the city of Omonogobi.
ओम्नोगोबी, मँगोलियाः पश्चिमी मँगोलिया के उव्स प्रदेश के दक्षिण में छोटी सी जगह है ओम्नोगोबी, जहाँ से उस दिन यात्रा शुरु हुई थी और पहाड़ों में से होते हुए हम लोग उत्तर में उव्स की राजधानी उलानगोम आये थे. उस यात्रा के दृश्य, विशेषकर पहाड़ों के रँग, आज भी यादों में हैं. आज की तस्वीरों में ओम्नोगोबी शहर के आसपास के पहाड़.
Omonogobi, Mongolia: Omonogobi è una piccola città nel sud dello stato di Uvs nella Mongolia occidentale. Era là che avevamo iniziato il nostro viaggio quel giorno, attraverso le montagne, fino a Ulangom, la capitale di Uvs. I paesaggi di quel viaggio, sopratutto i colori delle montagne erano indimenticabili. Le immagini di oggi hanno le montagne intorno alla città di Omonogobi.
***