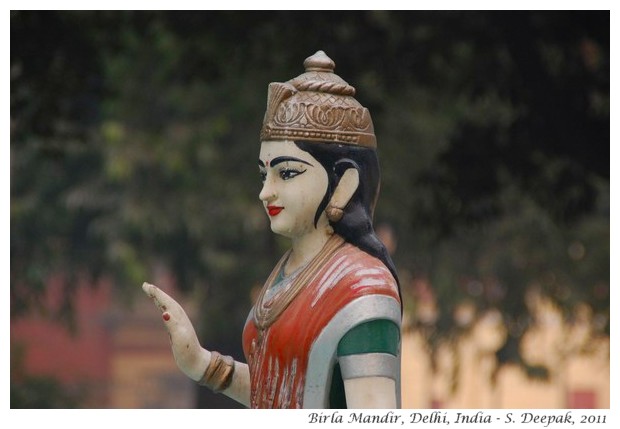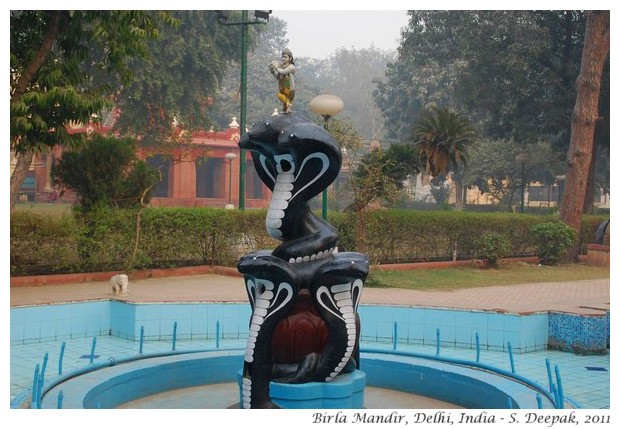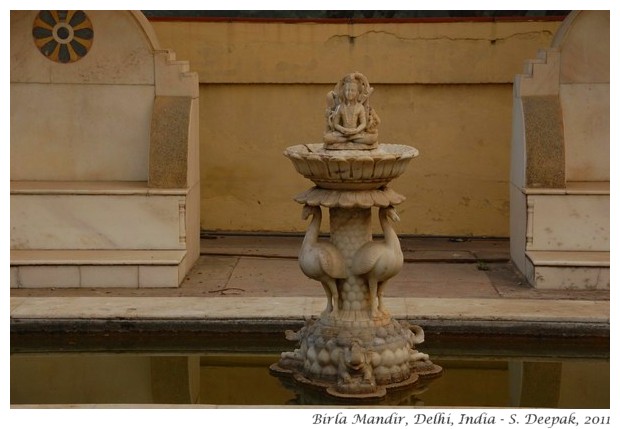 Delhi, India: Laxminarayan temple of Delhi was built by industrialist Ghanshyamdas Birla. As a child when we played in the temple gardens, at the back near the hills, there were sculptors busy making statues. Someone had told us a story that a holy man had told the industrialist that as long as temple construction will continue, their wealth will grow. So the sculptors never stopped and there was always some work going on. On my last visit, I didn't see any sculptors working there, but they have made so many Birla temples in different cities, probably in one of those work always goes on!
दिल्ली, भारतः दिल्ली के लक्ष्मीनारायण मन्दिर को बनवाने वाले थे उद्योगपति घनश्याम दास बिरला. बचपन में वहाँ खेलते थे तो पीछे पहाड़ी के पास शिल्पकारों को हमेशा नयी मूर्तियाँ बनाते देखते थे. किसी ने बताया था कि किसी साधू ने कहा है कि जब मन्दिर की मूर्तियाँ बनती रहेंगी उनकी समृधि भी बनी रहेगी और इसलिए मूर्ति बनाने का काम दिन रात चलता था, कभी नहीं रुकता था. इस बार गया तो कोई शिल्पकार मूर्तियाँ बनाते नहीं दिखे, लेकिन शायद उन्होंने विभिन्न शहरों में बिरला मन्दिर बनवाये हैं जिनमे से कहीं न कहीं शायद शिल्पकार हर समय काम करते ही हों!
Delhi, India: Il tempio di Laxminarayan era stato costruito dall'industriale Ghanshyamdas Birla. Da bambini quando giocavamo nei giardini del tempio, in fondo vicino alla collina, vi erano sempre degli scultori che costruivano qualche statua. Qualcuno ci aveva raccontato che un ascetico aveva detto all'industriale che affinché la costruzione del tempio andrà avanti, la loro ricchezza crescerà. Per questo motivo si lavorava giorno e notte per scolpire le statue. Durante l'ultima visita non ho visto nessun scultore che lavorava, ma oramai hanno costruito i templi Birla in così tante città diverse, che è possibile che in una di queste i lavori procedono sempre.
***