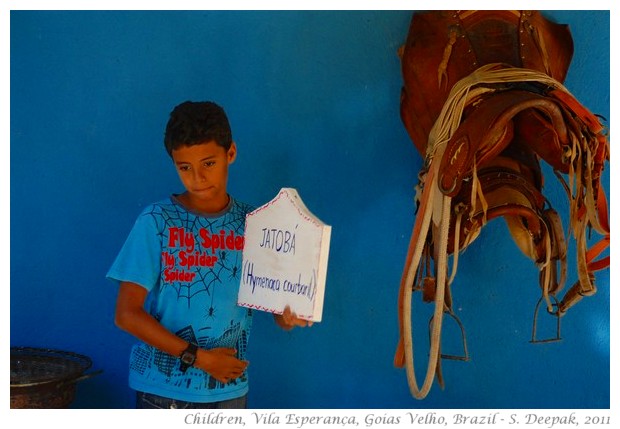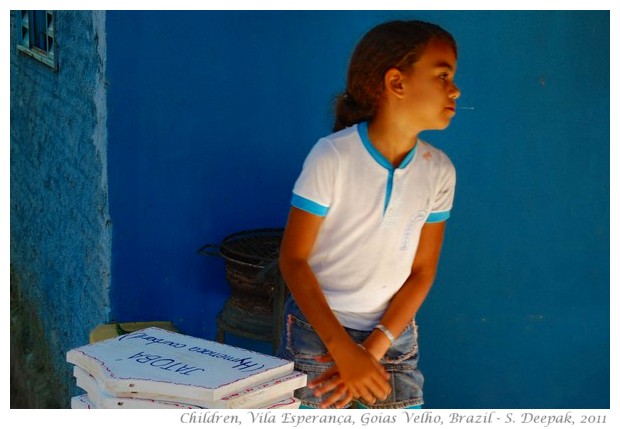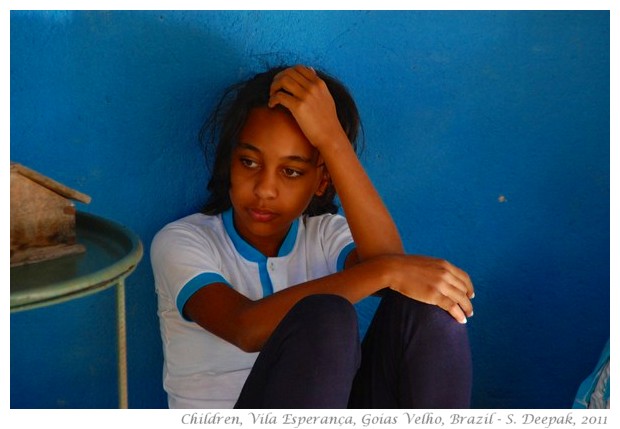 Goias Velho, Brazil: I was visiting a school for small children. That day in one class, children were learning about names of plants and trees. Today's images have children from that class with the blue background of the classroom wall.
गोयास वेल्यो, ब्राज़ीलः मैं छोटे बच्चों के एक स्कूल को देखने गया था. उस दिन एक कक्षा में बच्चे पेड़ पौधों के नामों के बारे में पढ़ रहे थे. आज प्रस्तुत हैं कक्षा की दीवार के गहरे नीले रँग के सामने खींची बच्चों की कुछ तस्वीरें.
Goias Velho, Brasile: Ero andato a visitare una scuola dei bambini piccoli. Quel giorno in una classe, i bambini imparavano i nomi delle piante e degli alberi. Le foto di oggi sono dei bambini di quella classe con lo sfondo della parete azzurra della classe.