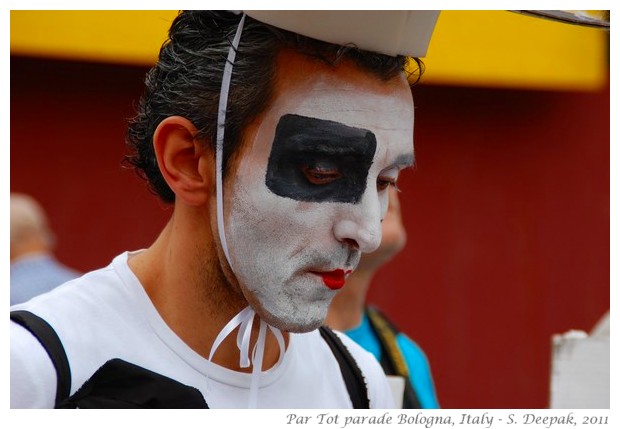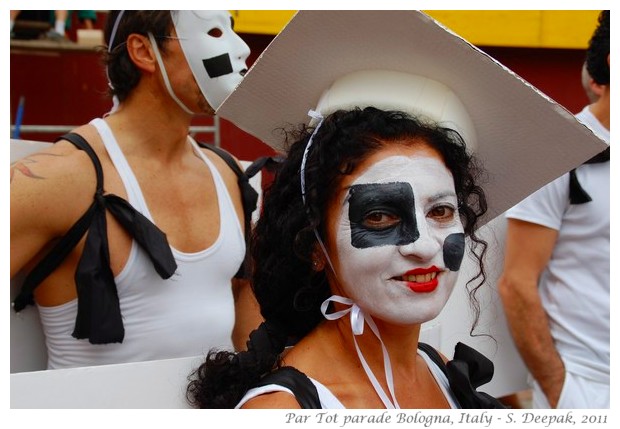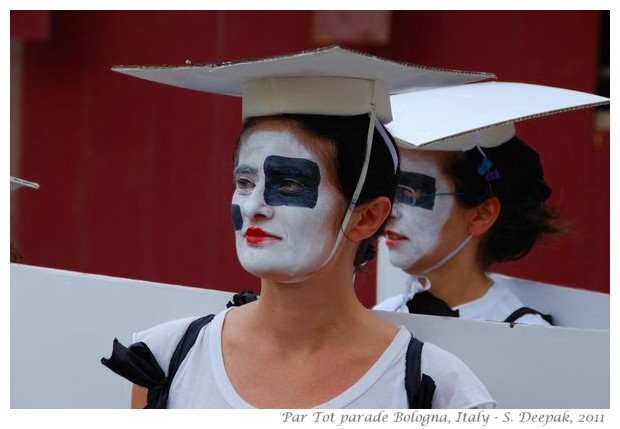 Bologna, Italy: If you get hurt on the eye, it turns colours and become red, blue and black. Those women who have violent husbands or lovers, often tell excuses about their black eye by saying that they had hit a window or a door. Today from 2011 Par Tot summer festival the group with white faces and black eyes.
बोलोनिया, इटलीः आँख पर चोट लगे तो वहाँ खून जमने से उसका रंग लाल, पीला, काल हो जाता है. जिन औरतों के पति या प्रेमी हिँसक होते हैं, अक्सर वह अपनी काली आँख के बहाने सुनाती है कि खिड़की या दरवाज़ा लग गया. आज की तस्वीरों में हमारे ग्रीष्म ऋतु उत्सव में सफ़ेद चेहरे और काली आँखों वाला गुट.
Bologna, Italia: Se ti fai male occhio, essa cambia colore e diventa rosso, blue e nero. Le donne che hanno mariti o amanti violenti spesso raccontano scuse che si sono battuti contro una finestra o una porta. Nelle immagini di oggi, dalla parta Par Tot 2011 il gruppo con le facce bianche e occhi neri.
***