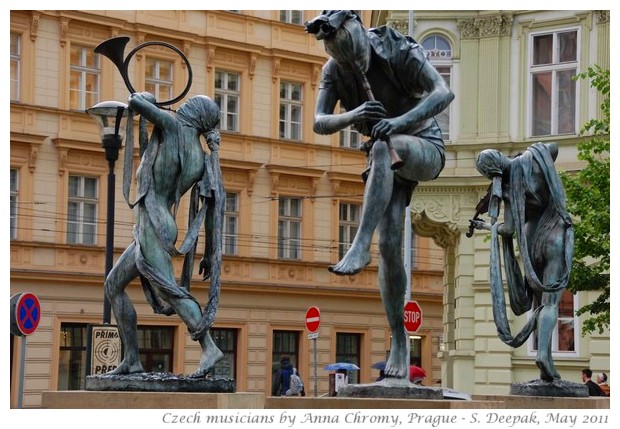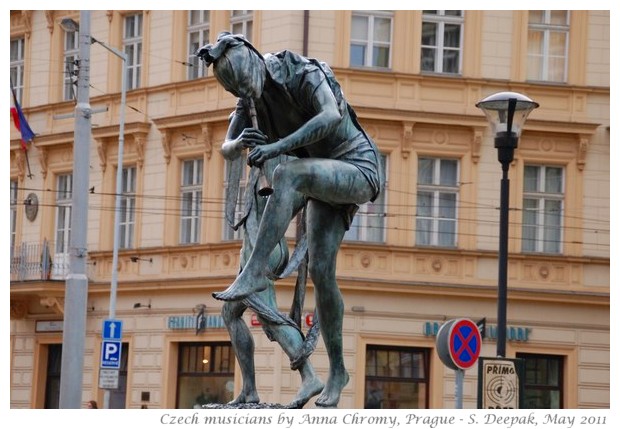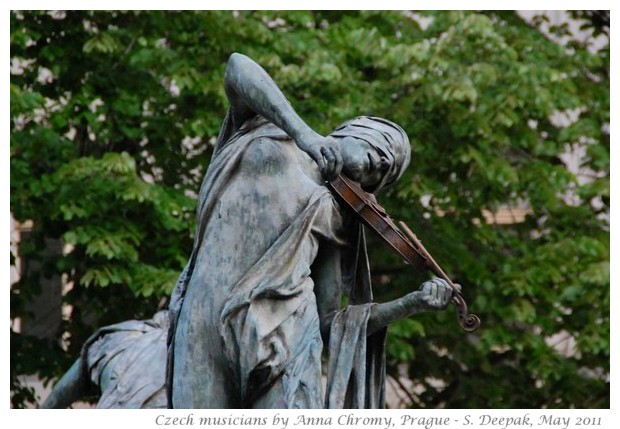 Prague, Czech republic: Near the railway station, in the tiny Senovazne square, I loved the statues of blindfolded musicians, lost in the joy of their music. These statues are by Anna Chromy. I feel as if music is spilling over even from their images.
प्राहा, चेक गणतंत्रः रेलवे स्टेशन के पास सेनोवाज़ने नमेस्ती में आँखों पर पट्टी बाँधे संगीत के रस में खोये हुए संगीतकारों की मूर्तियाँ मुझे बहुत अच्छी लगीं. इनकी शिल्पकार हैं अन्ना श्रोमी. मुझे लगता है कि जैसे तस्वीरों में भी इनका संगीत छलक रहा है.
Praga, Repubblica Ceca: Vicino alla stazione centrale, nella piccola piazza Senovazne, mi sono innamorato delle statue dei musicisti con gli occhi bendati, persi nella gioia della loro musica. La scultrice si chiama Anna Chromy. Mi sembra di sentire la musica anche dalle immagini.
***