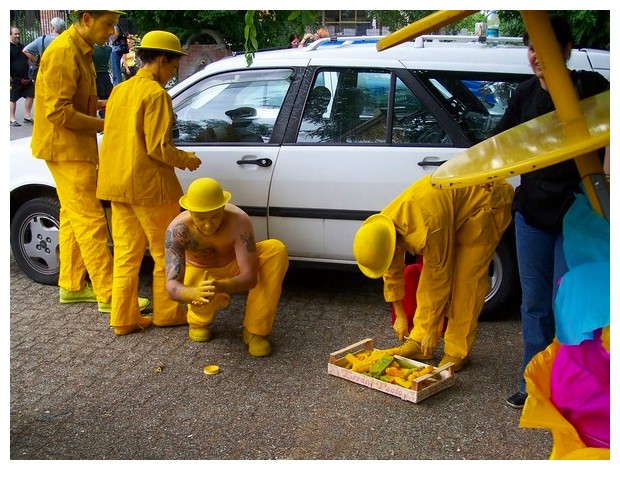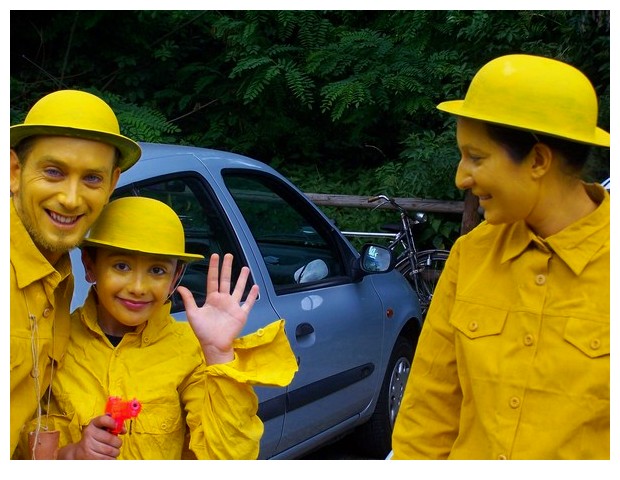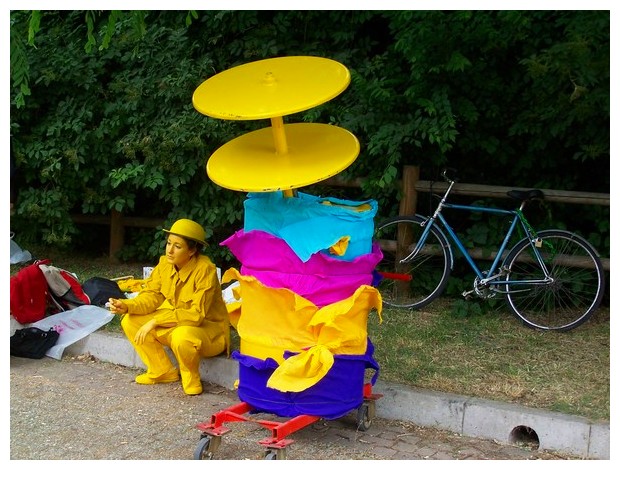 Bologna, Italy: Yesterday while I was choosing the images for the post on
"Yellow turbans"
, I had remembered photos I had clicked at the summer Par Tot festival of Bologna in 2005, that had a group with yellow painted bodies and yellow clothes. The Bologna Par Tot parade is organised in June and most participants are Italian and foreign students at the university and the different emigrant associations.
बोलोनिया, इटलीः कल जब
पीली पगड़ी वाली तस्वीरें
छाँट रहा था तो पाँच साल पहले के बोलोनिया ग्रीष्म ऋतु समारोह की पारतोत परेड की तैयारी की कुछ तस्वीरें याद आ गयीं जिनमें पीले रंग से पुते, पीले वस्त्र पहने नाचने वालों का एक दल भी था. पार तोत परेड जून में आयोजित की जाती है और इसमें अधिकतर विश्वविद्यालय के देश विदेश से आये छात्र और विभिन्न देशों की प्रवासी एसोसियेशन हिस्सा लेती हैं.
Bologna, Italia: Ieri mentre sceglievo le immagini per il mio post
"Turbanti gialli"
avevo ricordato le foto scattate durante la parata Par Tot nel 2005, dove c'era un gruppo con corpi dipinti in giallo e vestiti gialli. La parata Par Tot si organizza di solito in giugno e vi partecipano sopratutto studenti universitari italiani e stranieri e le associazioni degli immigrati.
***