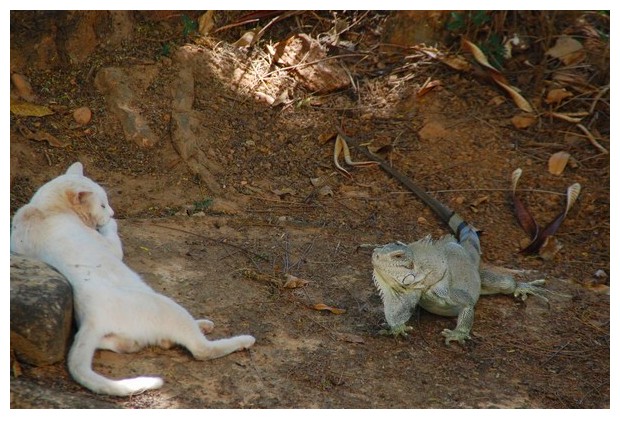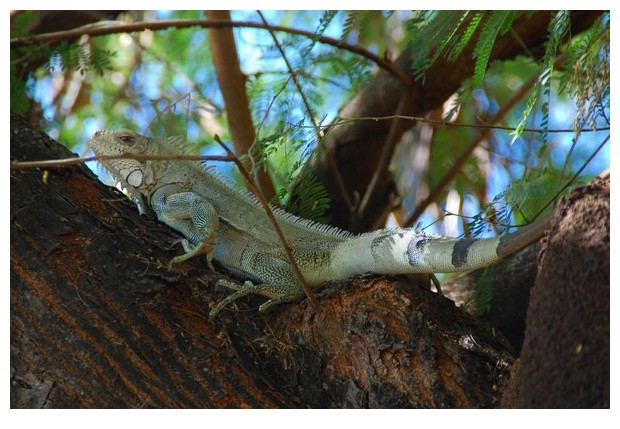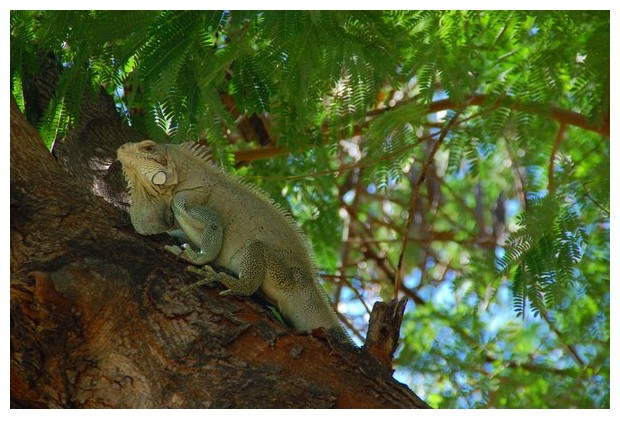 Porto Nacional, Tocantins, Brazil: I suddenly saw him next to the cat. He was slightly bigger than the cat. As I walked closer to take his pictures, he climbed on a tree and was soon lost among the branches and the leaves.
पोर्तो नास्योनाल, तोकानचिन, ब्राज़ीलः बिल्ली के पास अचानक वह दिखा. बिल्ली से कुछ बड़ा ही था. मैं जैसे ही तस्वीर खींचने करीब गया, वह तेज़ी से पेड़ पर चढ़ गया और थोड़ी देर में ही पेड़ की डालियों, पत्तियों के बीच में छुप गया.
Porto Naçional, Tocantins, Brasile: L'ho visto all'improvviso vicino al gatto. Era un po' più grande del gatto. Quando gli sono andato vicino per fotografarlo, è salito su un albero e presto si è nascosto tra i rami e le foglie.