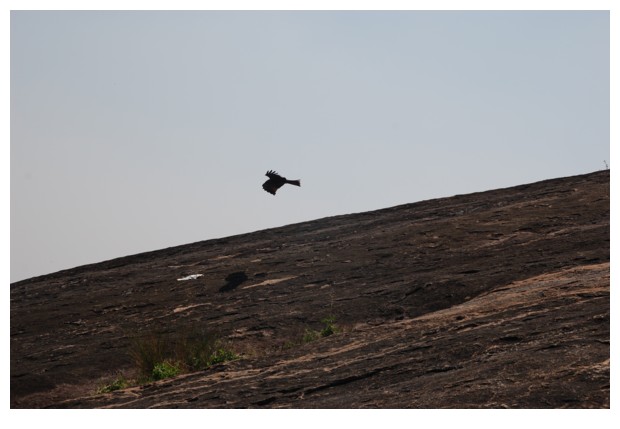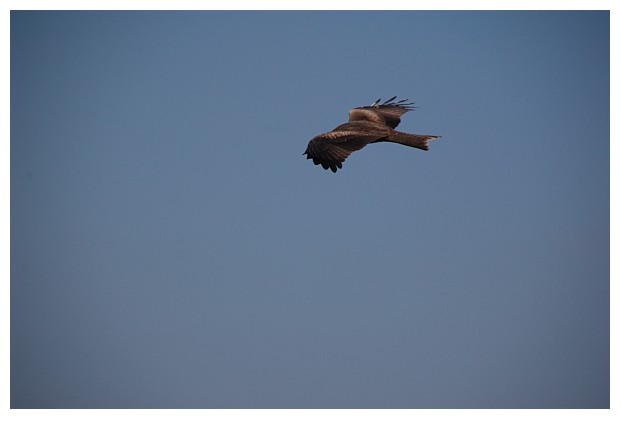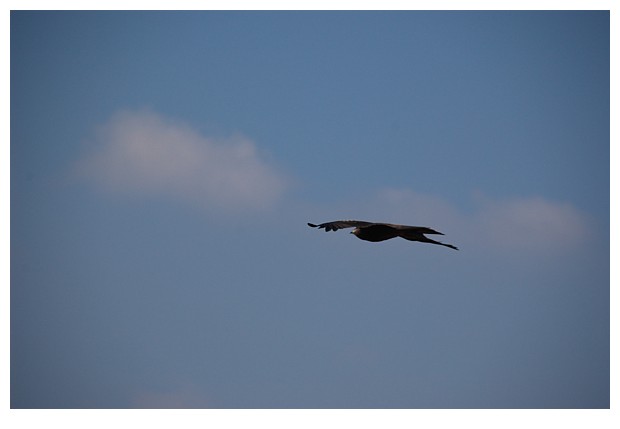 Karnataka, India: India has two kind of kites - Milvus migrans lineatus (Black eared kite) and Milvus migrans govinda (Pariah kite). These pictures belong to which of them, perhaps some expert reader will tell us. I like kites. When I was a child, in villages, children used to call aeroplanes as "kite-carts". The rock in the first picture, found in many places in south India, is called Gneiss and about 3000 million years old, is among the oldest rocks in the world.
कर्नाटक, भारतः भारत में दो तरह की चीलें पायी जाती हैं, काले कान वाली चील तथा अछूत चील, इन चित्रों की चील कौन सी है और अछूत चील जिसका वैज्ञानिक नाम गोविंद है, का यह नाम कैसे पड़ा, शायद यह आप में से कोई जानकार ही बता सकेगा. मुझे चीलें अच्छी लगती हैं. मेरे बचपन में गाँवों में बच्चे जब हवाई जहाज देखते थे तो उसे चीलगाड़ी कहते थे. पहली तस्वीर में जो चट्टान दिख रही है भूशास्त्री इसे ग्नाइस कहते हैं और दक्षिण भारत में पायी जाने वाली 300 करोड़ वर्ष पुरानी, यह दुनिया की सबसे पुरानी चट्टानों में से हैं.
Karnataka, India: India ha due tipi di nibbio - Milvus migrans lineatus (Nibbio con le orecchie nere) e Milvus migrans govinda (Paria nibbio). L'oggetto delle mie foto appartiene a quale delle due speci, forse qualche esperto lettore saprà dirci. Mi piacciono i nibbio. Quando ero un bambino, i bimbi dei villaggi chiamavano gli aeroplani, "carro-nibbio". La roccia nella prima immagine, che si trova in sud India, è Gneiss, e con 3000 milioni di anni, e tra le più antiche rocce nel mondo.