उलान बातोर, मँगोलियाः आधुनिकता के साथ, भगवानों, संतों की मूर्तियों की जगह पहले नेताओं ने ले ली. मँगोलिया में रूसी प्रभाव बहुत था, इसलिए स्थानीय नेताओं के साथ साथ लेनिन, स्टालिन की मूर्तियाँ भी बहुत लगीं. पर अब समय बदल रहा है और नेताओं के बदले में नयी मूर्तियों में आधुनिक कलाकारों की शिल्पकला को दिखाया जाता है.
Ulaan Baator, Mongolia: With modernisation, the place of statues of gods and saints, was taken over by politicians and leaders. In Mongolia, the Soviet influence was strong, so along with local leaders, they also had statues of Lenin and Stalin. But now times are changing again and in the place of politicians, they prefer putting sculptures of modern artists.
Ulaan Baator, Mongolia: Con la modernità, le statue dei Dei e dei santi furono sostituite da statue dei politici e degli altri personaggi famosi. In Mongolia, la presenza sovietica era forte, per cui, oltre ai leader locali, avevano le statue di Lennin e Stalin. Oggi i tempi stanno cambiando di nuovo. Preferiscono mettere su sculture degli artisti famosi.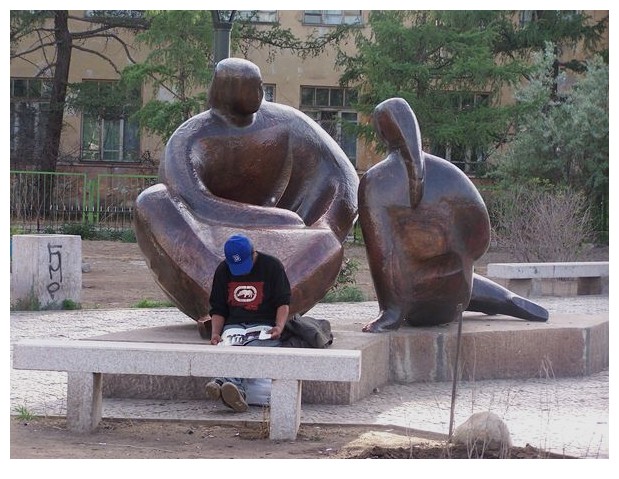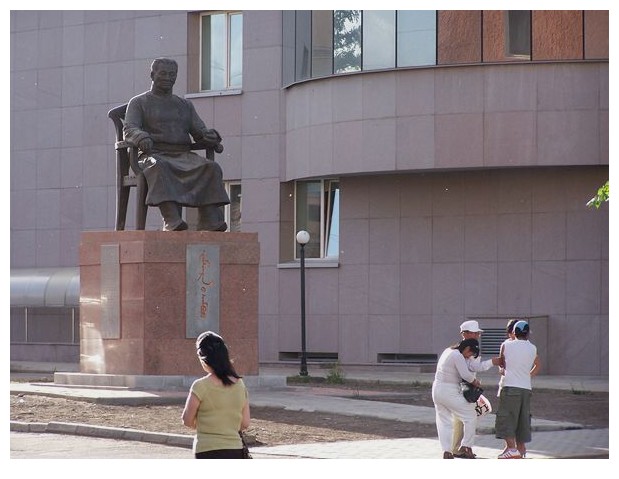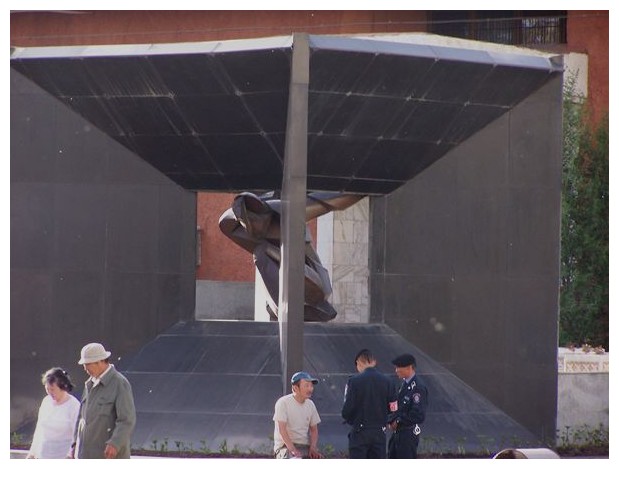 __________________