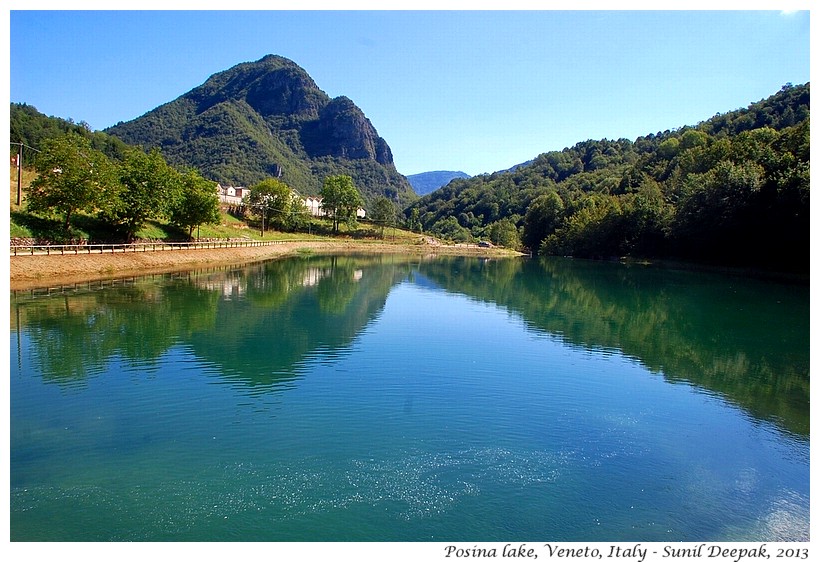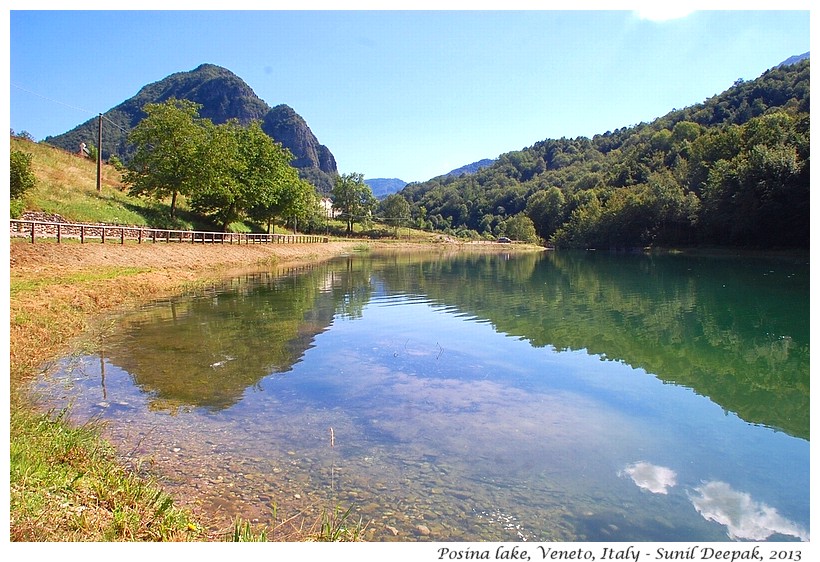 Veneto, Italy: The tiny Posina lake and mountains reflected in its waters. The lake is created by a spring and it continues as the small Posina river.
वेनेतो, इटलीः छोटी सी पोज़ीना झील और उसमें झलकते पहाड़. झील वहाँ धरती से निकलने वाले स्रोत से बनी है और छोटी सी नदी में उसका जल निकल जाता है.
Veneto, Italia: Il piccolo lago di Posina e le montagne che rispecchiano nelle sue acque. Il lago nasce da una fonte sotterranea e continua come un piccolo fiume.
***