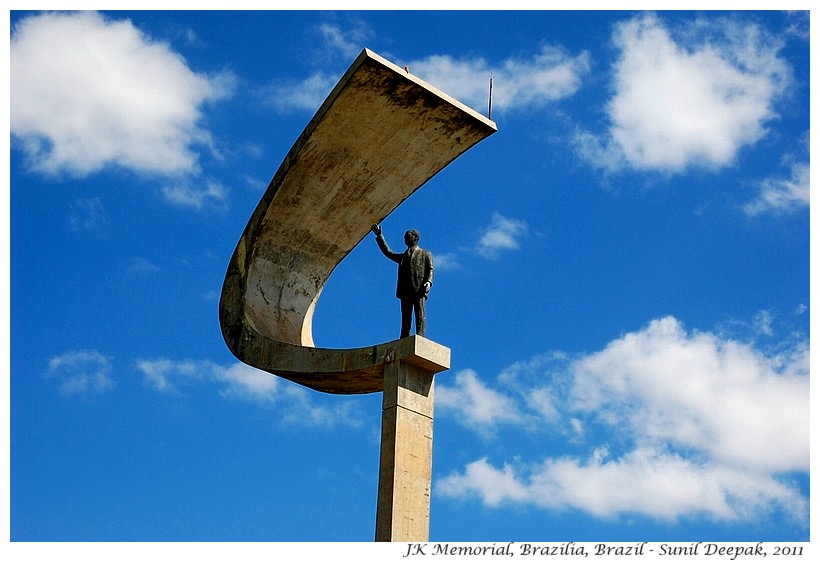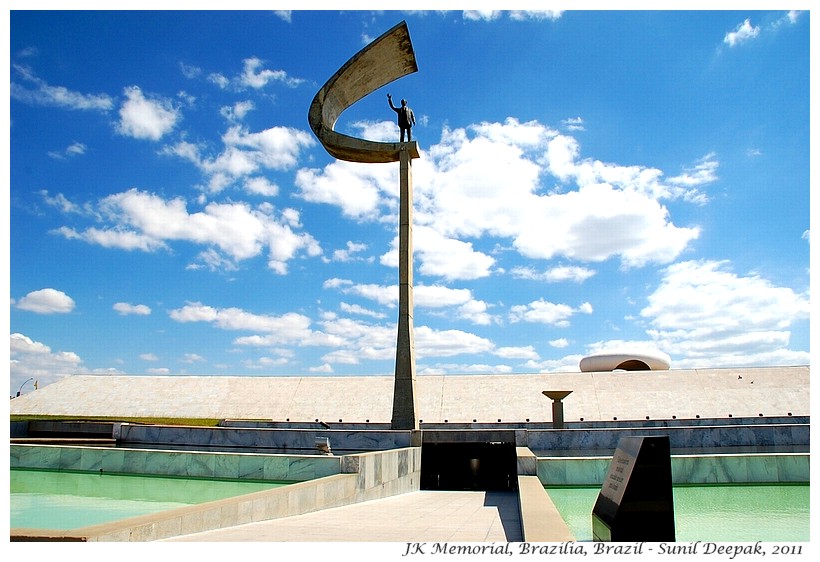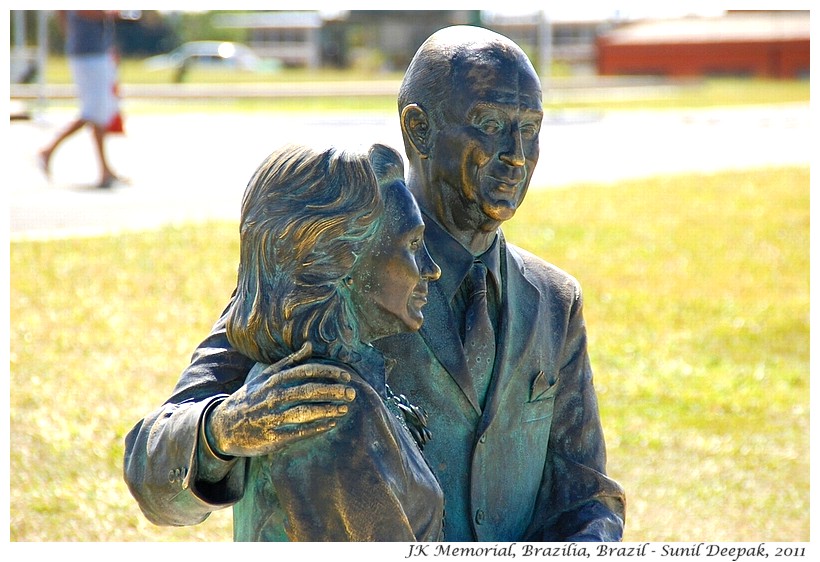 Brazilia, Brazil: Juscelino Kubitschek was the president of Brazil from 1956 to 1961. He took the decision to make a new capital in Brazilia. He is considered as the father of modern Brazil. Brazilia has an imposing monument to him known as JK Memorial.
ब्रज़िलिआ, ब्राज़ीलः जूसेलीनो कुबिटशेक 1956 से 1961 तक ब्राज़ील के राष्ट्रपति थे और उनके शासनकाल में ब्रज़िलिआ को राजधानी बनाने का निर्णय लिया गया था. उन्हें आधुनिक ब्राज़ील का पिता माना जाता है और ब्राज़िलिआ में उनका भव्य स्मारक है जिसे जेके मेमोरियल कहते हैं.
Brasilia, Brasile: Juscelino Kubitschek era il presidente del Brasile dal 1956 al 1961. Lui aveva deciso di creare la nuova capitale Brazilia. E' considerato il padre del Brasile moderno. Brasilia ospita un monumento imponente per ricordarlo, conosciuto come JK Memorial.
***