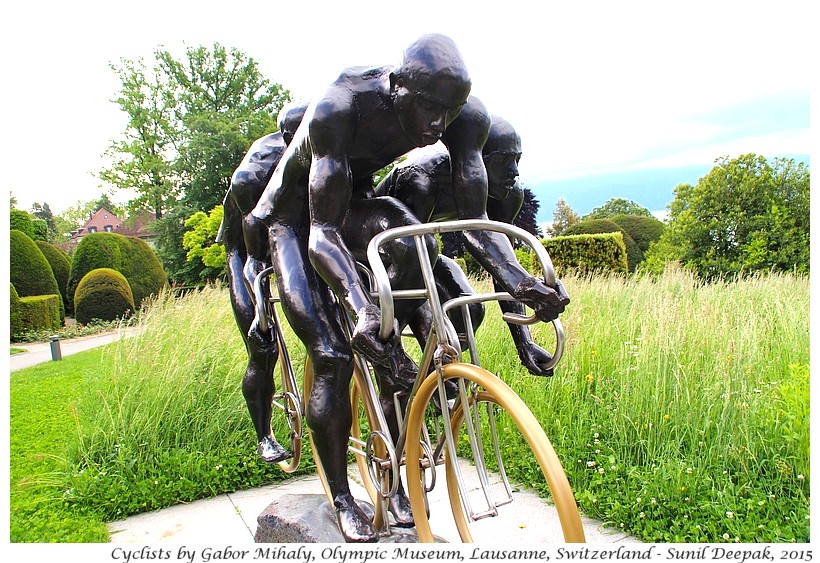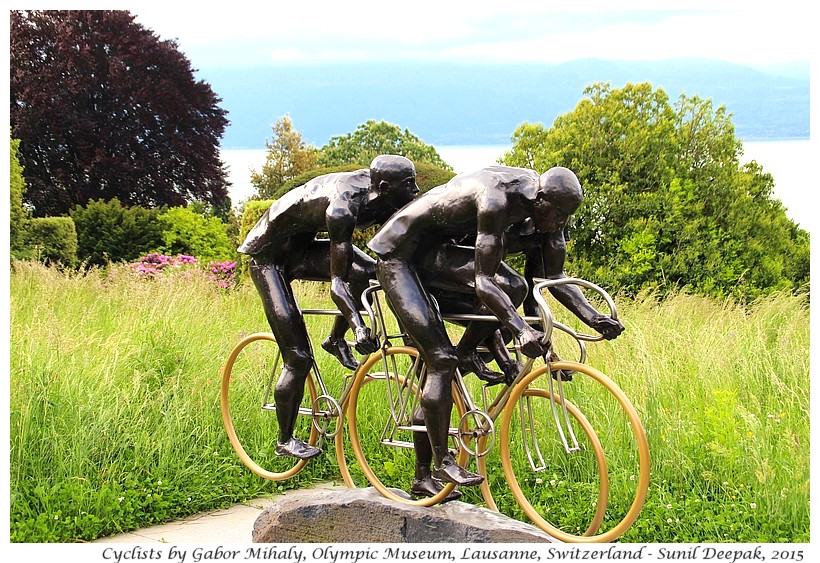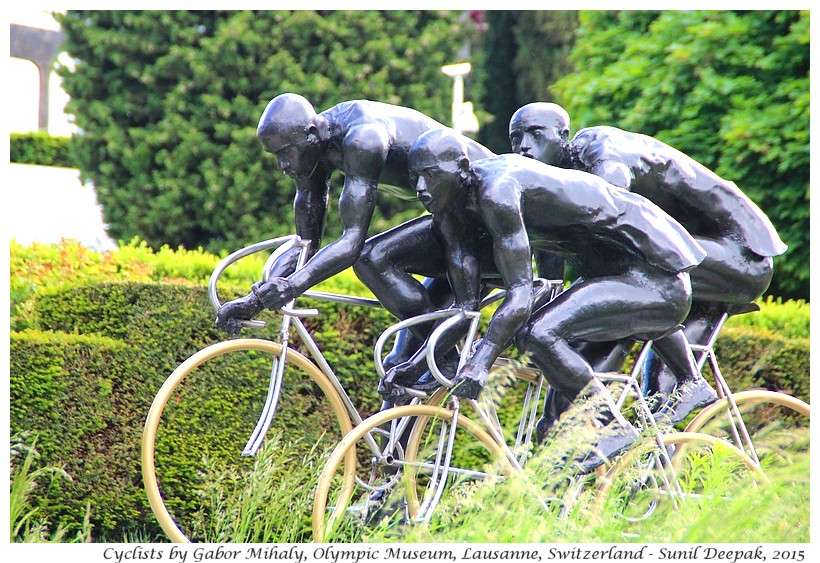 Lausanne, Switzerland: Among all the sports related sculptures at the International Olympic Museum, my favourite is the gruop of cyclists by Hungerian artist Gabor Mihaly.
लोज़ान्न, स्विटज़रलैंडः अंतर्राष्ट्रीय ओलिम्पिक संग्रहालय में प्रदर्शित खेलों से सम्बन्धित शिल्पकला में मुझे हँगरी के शिल्पकार गेबोर मिहेली की साईकल दौड़ की मूर्तियाँ सबसे अच्छी लगती हैं.
Losanna, Svizzera: Tra tutte le sculture legate allo sport presso il museo internazionale olimpico, il mio favorito è il gruppo di ciclisti dell'artista ungherese Gabor Mihaly.
***