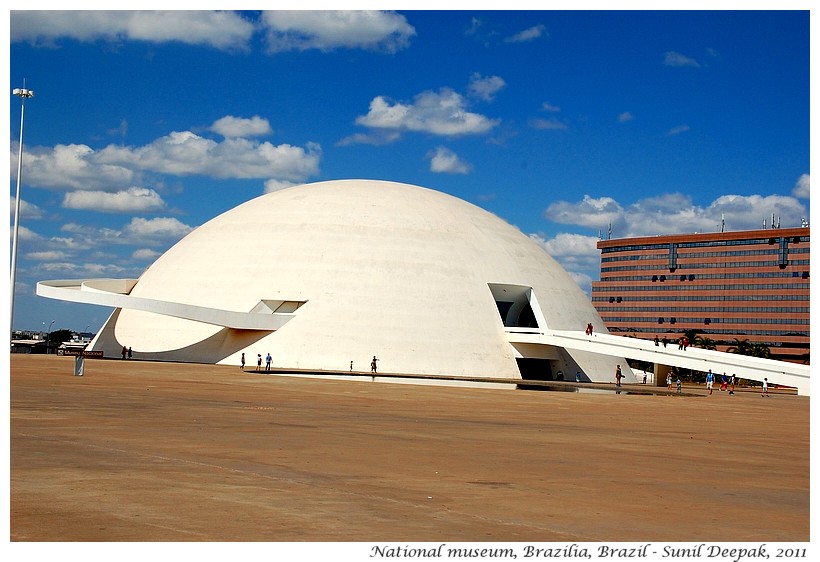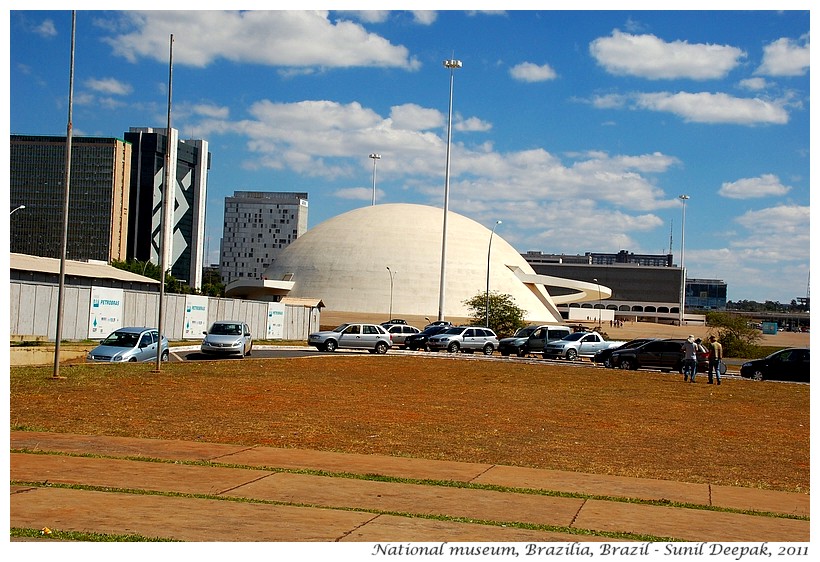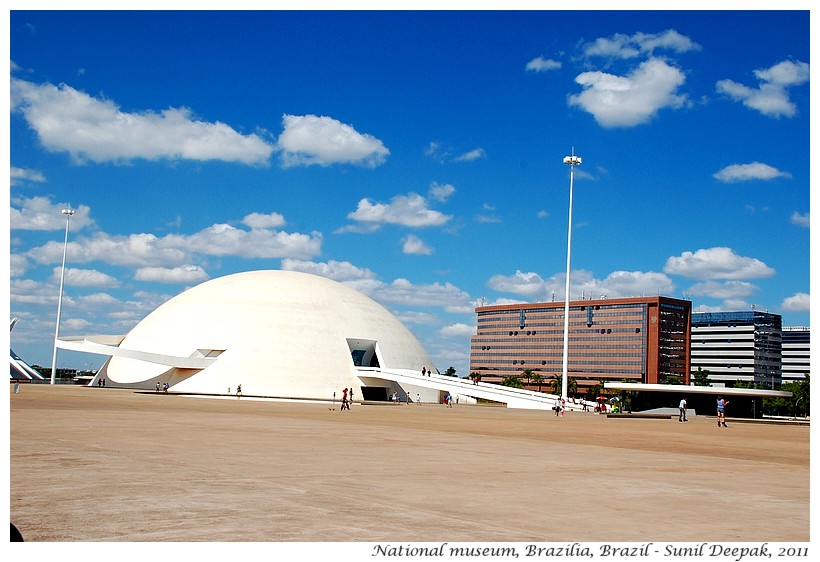 Brazilia, Brazil: This city is full of iconic buildings and has a vision of itself that is so different from the rest of the world. Today's images have the national museum that looks like a spaceship waiting to take off.
ब्राजिलिया, ब्राज़ील: यह शहर विशिष्ठ भवनों से भरा है, सारी दुनिया के अन्य शहरों से भिन्न. आज की तस्वीरों में वहां का राष्ट्रीय संग्राहलय जो उड़ने के लिए तैयार एक अंतरिक्ष यान जैसा दिखता है.
Brasilia, Brasile: Questa città è piena di edifici particolari, con una visione di sè così diversa dal resto del mondo. Le immagini di oggi hanno il museo nazionale che sembra una nave spaziale, pronta a decollare.
***