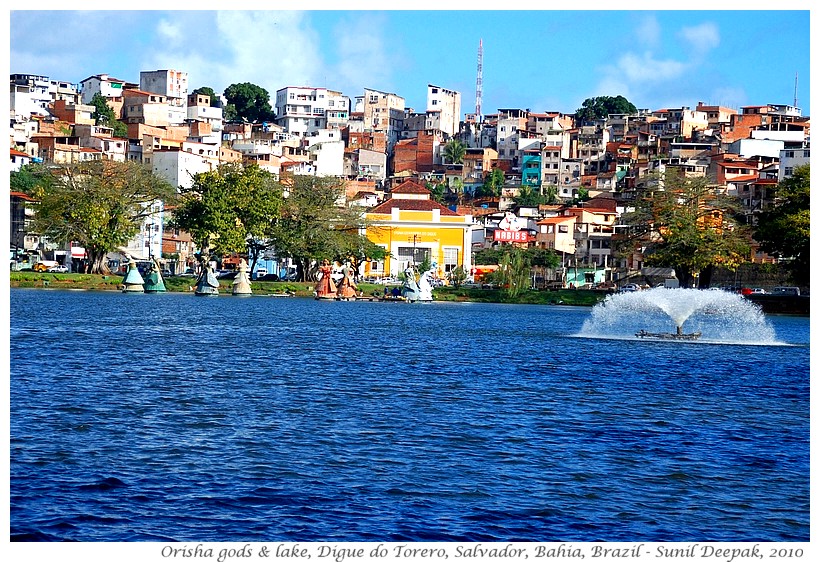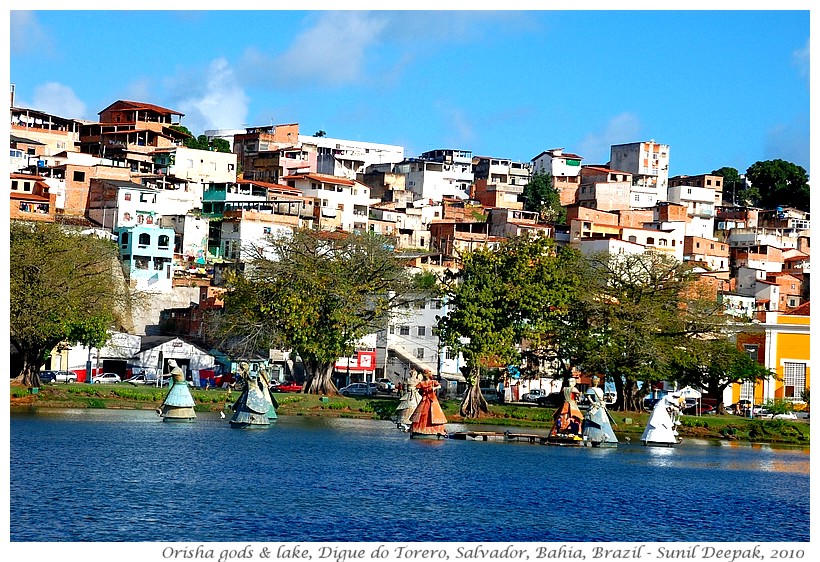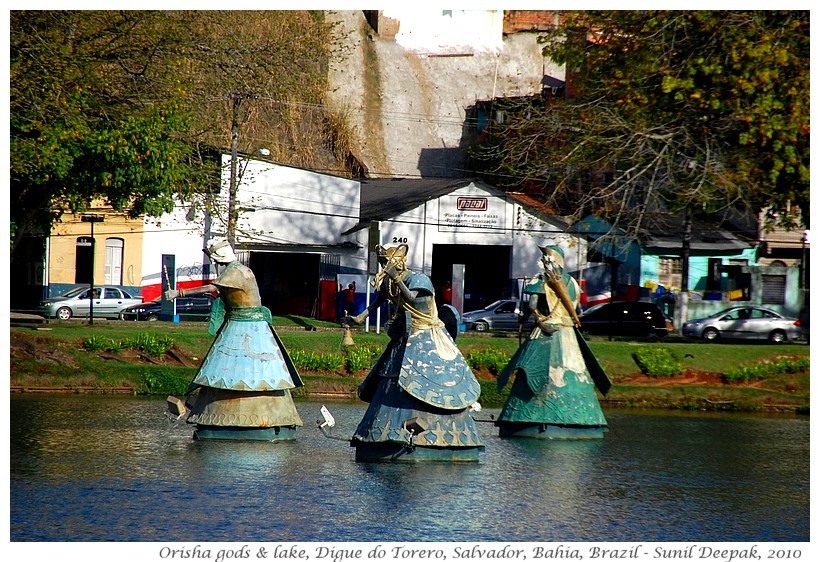 Salvador, Bahia, Brazil: In the Digue do Torrero lake there are statues of dancing Orisha deities. The Orisha religion came with Yoruba people brought as slaves to Brazil from west Africa.
साल्वादोर, बाहिया, ब्राज़ीलः दिगे दो तोरेरो की झील में नाचती हुई ओरिशा देवी देवताओं की मूर्तियाँ हैं. ओरिशा धर्म पश्चिमी अफ्रीका से लाये योरूबा गुलामों के साथ ब्राज़ील पहुँचा था.
Salvador, Bahia, Brasile: Nel lago Digue do Torrero vi sono le statue dei dei Orisha che ballano. La religione Orisha arrivò con le persone di etnia Yoruba portate come schiavi al Brasile dall'Africa occidentale.
***