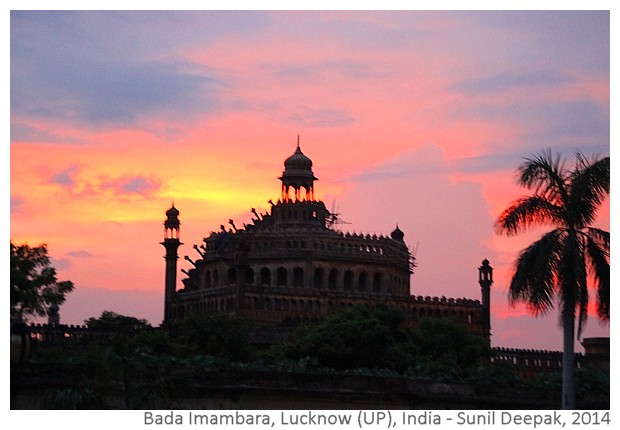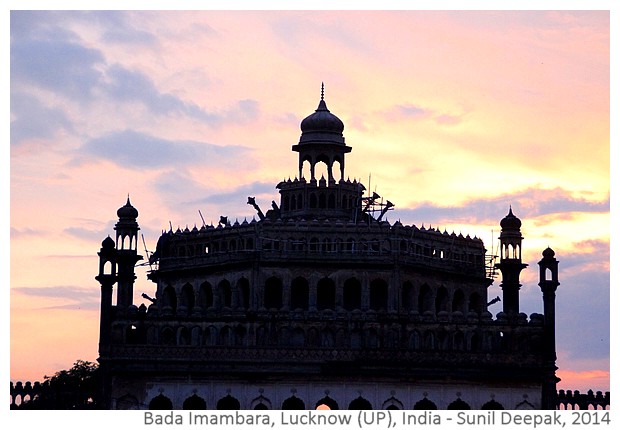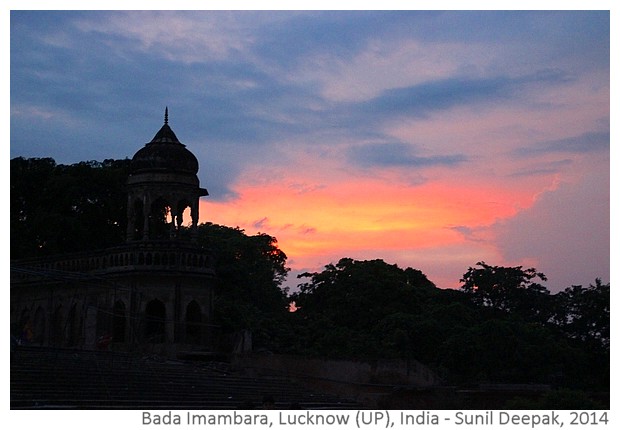 Lucknow, India: I had heard a lot about the "You first, you first" polite culture of Lucknow, however I saw little evidence of it on the city roads. Today's images have the drammatic colours of evening at Bada Imambara palace.
लखनऊ, भारतः लखनऊ की "पहले आप, पहले आप" वाली सभ्य संस्कृति के बारे में बहुत सुना था, लेकिन वहाँ की सड़कों पर यह संस्कृति कुछ दिखी नहीं. आज की तस्वीरों में बड़े इमामबाड़े पर संध्या के नाटकीय रंग.
Lucknow, India: Avevo sentito parlare molto della "Prima lei, prima lei" cultura e gentilezza di Lucknow, ma ne ho visto poca sulle sue strade. Le immagini di oggi hanno i drammatici colori della sera dal palazzo Bada Imambara.
***