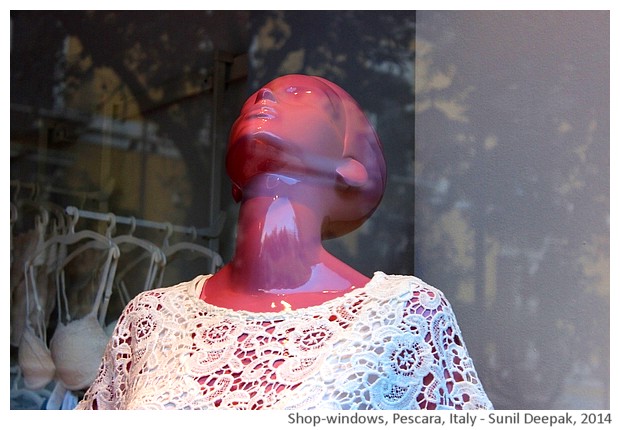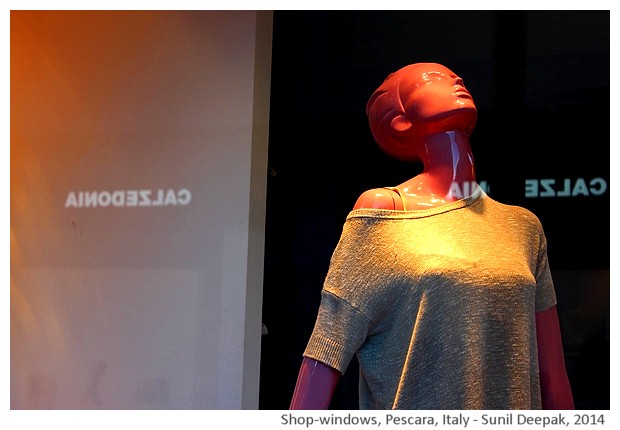 Pescara, Italy: Ever since I was a child, I have loved looking at the clouds and daydreaming. When I saw these mannequins in a shop window, I felt that they were my companions, their eyes are also lost in dreams.
पेस्कारा, इटलीः बादलों को देखते हुए खुली आँखों के सपनों में खो जाना, यह मुझे बचपन से बहुत अच्छा लगता है. दुकान में लगी पुतलियों को देखा तो लगा कि वह मेरी साथी हैं, उनकी जागी आँखें बादलों में सपने देख रही हैं.
Pescara, Italia: Fin da quando ero bambino, mi è sempre piaciuto guardare le nuvole e sognare. Quando ho visto questi manichini nelle vetrine di un negozio, ho subito pensato che erano i miei compagni, anche i loro occhi erano persi nei sogni.
***