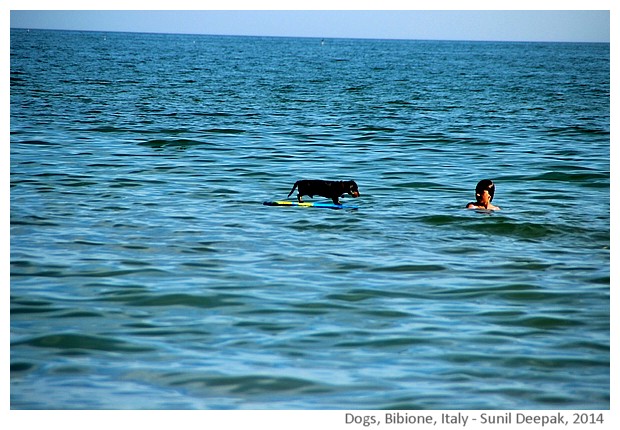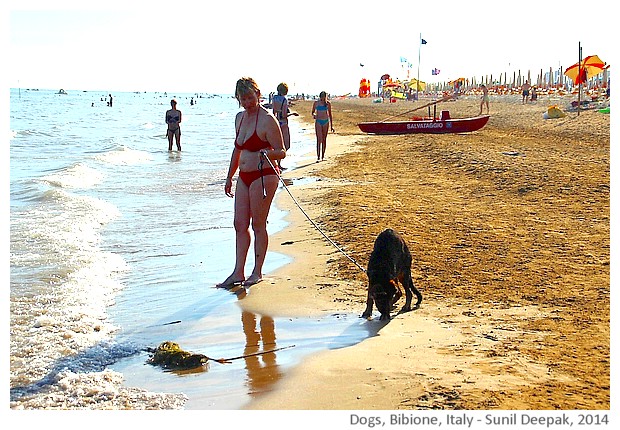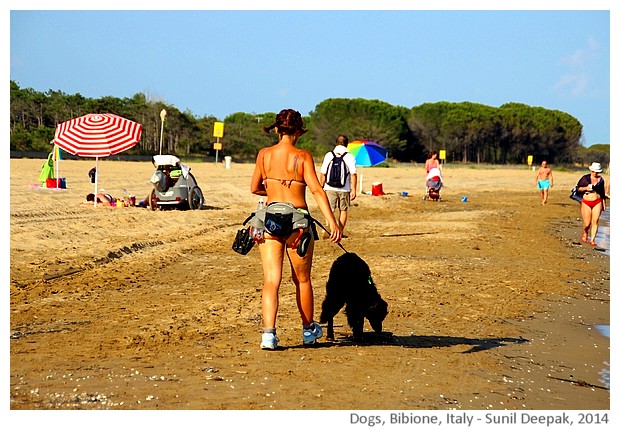 Bibione, Italy: After 19 years, for the first time we did not have our dog Brando with us during our holidays. Every time I went to the beach for a walk and saw other persons with their dogs, I missed Brando. Today's images have people and their black coloured dogs from the beach.
बिबिओने, इटलीः उन्नीस सालों के बाद पहली बार छुट्टियों में हमारे साथ हमारा कुत्ता ब्राँदो नहीं था. जब भी सागर तट पर सैर को जाता तथा अन्य लोगों को कुत्तों के साथ देखता तो ब्राँदो की कमी बहुत खलती. आज की तस्वीरों में सागर तट पर काले रंग के कुत्ते और उनके स्वामी.
Bibione, Italia: Dopo 19 anni, per la prima volta non avevamo il nostro cane Brando con noi durante le ferie. Tutte le volte che andavo sulla spiaggia per una passeggiata e vedevo gli altri con i loro cani, mi mancava Brando. Le immagini di oggi hanno le persone con i loro cani neri sulla spiaggia.
***