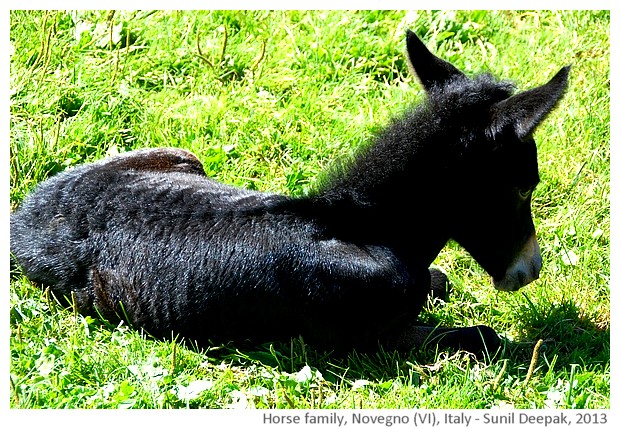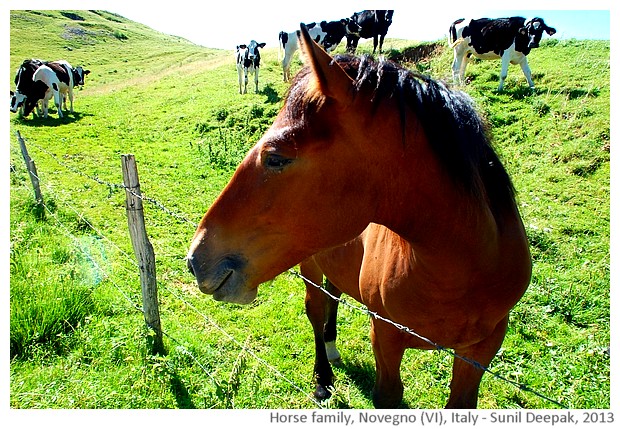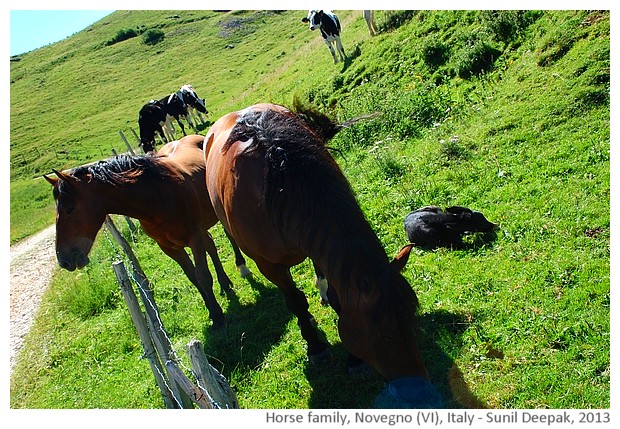 Novegno (VI), Italy: Daddy horse and mom mare were brown with darker neck hair, while the few days old baby horse was all black. May be baby horse will change colours as it grows?
नोवेन्यो, इटलीः पिता घोड़े और माँ घोड़ी का रंग हल्का ब्राउन था, पर उनकी गर्दन के बाल काले थे, जबकि उनके कुछ दिनों का बच्चा पूरा काला था, शायद बड़ा होने पर उसका रंग बदल जायेगा?
Novegno (VI), Italia: Il papà cavallo e la mamma cavalla erano di color marrone con la criniera scura mentre il puledrino di qualche giorno era completamente scuro. Forse i puledri cambiano colore quando crescono?
***