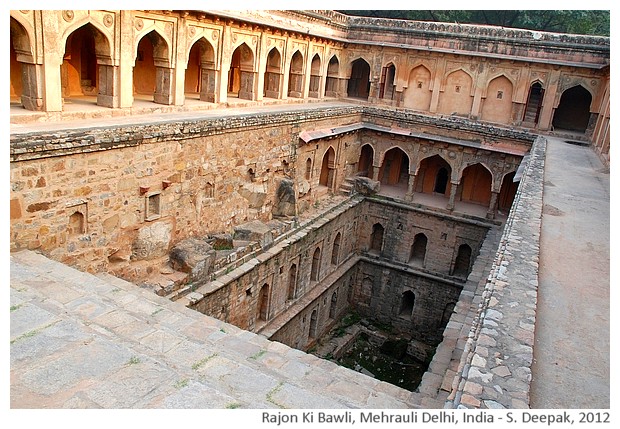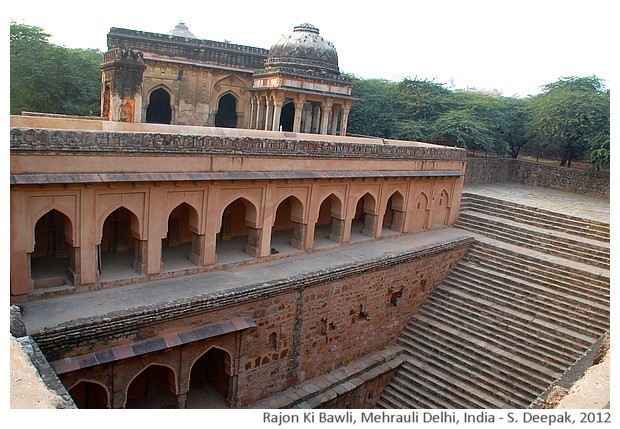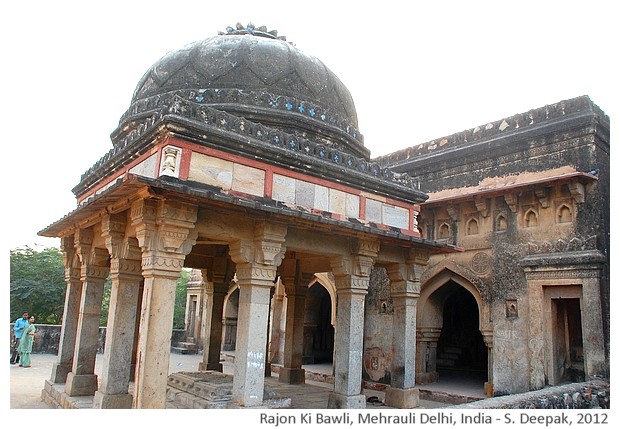 Delhi, India: In the Mehrauli archeological park, close to Mehrauli city, there is "
Rajon ki Baoli
" (Kings' stepwell) built by Daulat Khan in sixteenth century. Its architecture reminded me of the 13th century "Ugrasen's stepwell" in Connaught Place in Delhi. While the architecture of 14th centry stepwells built in Tughlakabad is completely different.
दिल्ली, भारतः महरौली पुरातत्व पार्क में महरौली शहर के पास सोलहवीं शताब्दी की दौलत खान द्वारा बनवायी बावली है जिसे "राजाओं की बावली" कहते हैं. इसकी बनावट दिल्ली में क्नाट प्लेस में स्थित तेहरवीं शताब्दी की "उग्रसेन की बावली" से बहुत मिलती है, जबकि दिल्ली में ही चौदहवीं शताब्दी की तुगलकाबाद में बनी दो बावलियों की बनावट बिल्कुल भिन्न है.
Delhi, India: All'interno del parco archeologico di Mehrauli, vicino al quartiere Mehrauli, c'è il "
Rajon ki Baoli
" (Pozzo del Re) costruito da Daulat Khan nel 16° secolo. Il suo stile mi ha ricordato lo stile del "Pozzo di Ugrasen" del 13° secolo nella zona di Connaught Place. Mentre lo stile dei pozzi costruiti a Tughlakabad nel 14° secolo è completamente diverso.
***