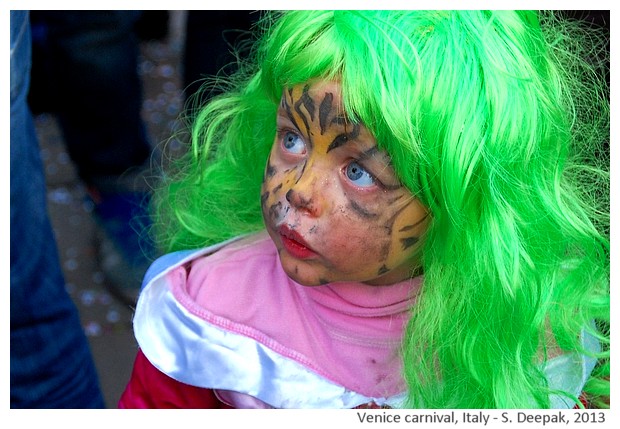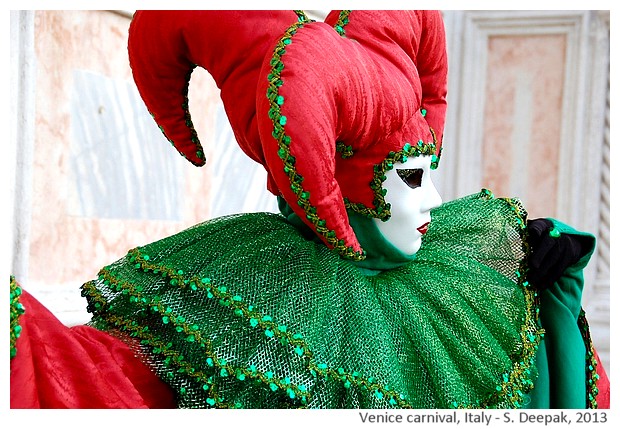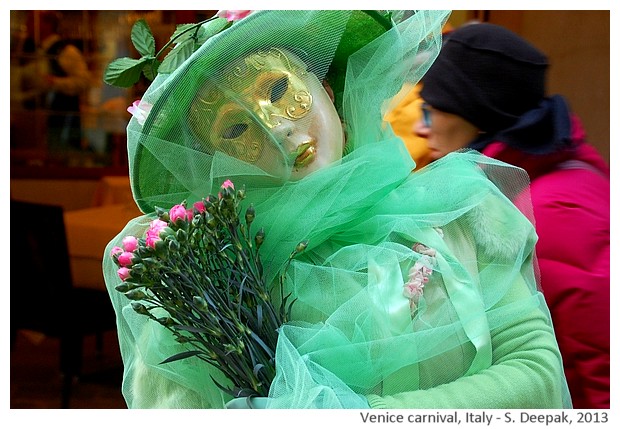 Venice, Italy: Where can you find combinations of pink and green in the nature - in parrots, in plants like rose which have pink flowers, and? Today's images have shades of pink and green from the Venice carnival.
वेनिस, इटलीः प्रकृति में गुलाबी व हरा रंग साथ साथ कहाँ निलते हैं - तोतो में, गुलाब और अन्य गुलाबी फ़ूलों वाले पौधों में, और? आज की तस्वीरों में कार्निवाल से इन्ही दो रंगों में सजे कुछ लोग.
Venezia, Italia: In natura dove puoi trovare insieme rosa e verde - nei pappagalli, nelle piante come le rose che hanno i fiori rosa, e? Le immagini di oggi hanno persone vestite in questi due colori.
***