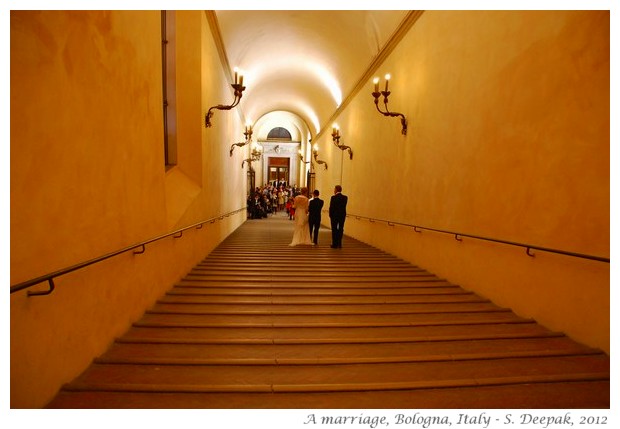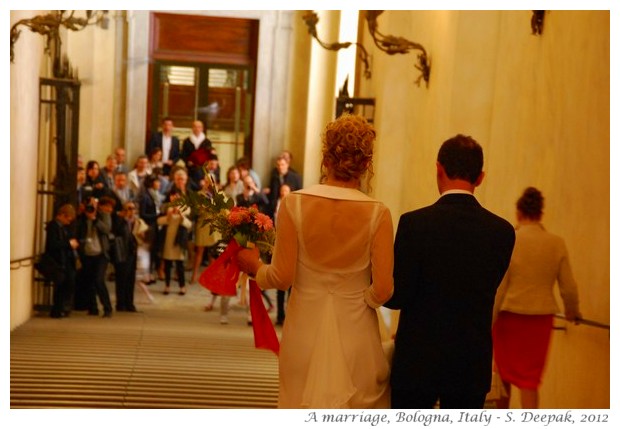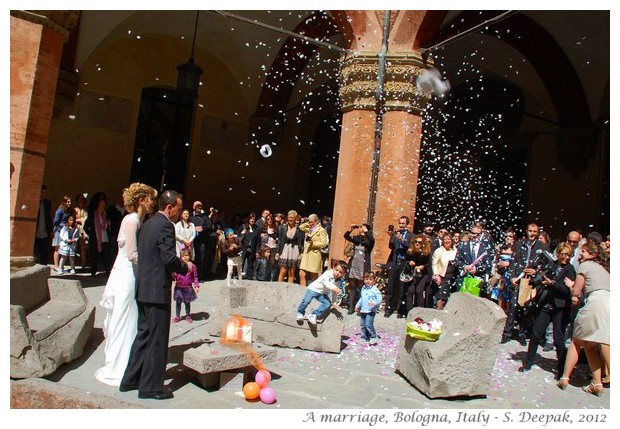 Bologna, Italy: When the newly married couple came out from the civil marriage, near the stairs their friends and relatives were waiting for them. They greeted the new couple with enthusiasm.
बोलोनिया, इटलीः नवविवाहित युगल सिविल विवाह के कमरे से बाहर निकला तो सीढ़ियों के नीचे उनके बहुत से मित्र रिश्तेदार प्रतीक्षा कर रहे थे. उन्होंने नवयुगल का स्वागत जोर शोर से किया.
Bologna, Italia: Quando la coppia di neo-sposi è uscita dopo il matrimonio civile, sotto le scale i loro amici e parenti l'aspettavano. Hanno dato un augurio caloroso alla nuova coppia.
***