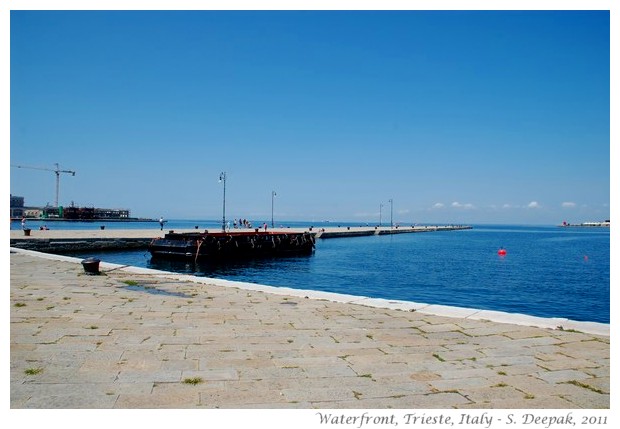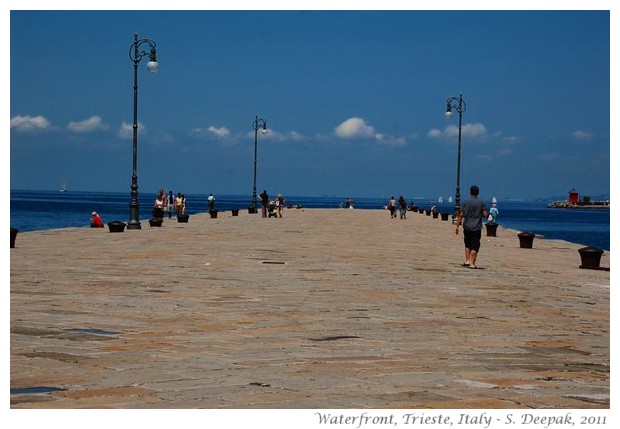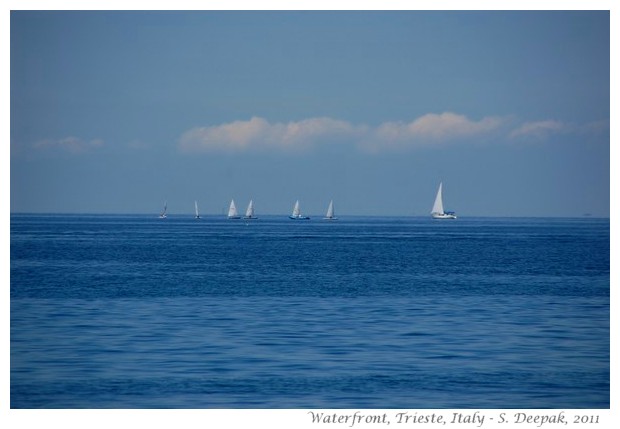 Trieste, Italy: At the waterfront, a special place for walking like a finger going in the middle of the sea, and as you walk to the end of it, it feels as if you are standing in a boat.
त्रिएस्ते, इटलीः सागर तट पर घूमने के लिए एक विषेश जगह है जहाँ लगता है कि धरती की उँगली सागर के बीच तक घुस गयी है, उसके अंत में पहुँचो तो लगता है कि आप भी सागर के बीच में एक नाव में खड़े हैं.
Trieste, Italia: Al lungomare, uno dei posti speciali per la passeggiata è quel lembo di terra che sembra un dito in mezzo all'acqua, e mentre fai questa passeggiata, ti sembra di essere su una nave.