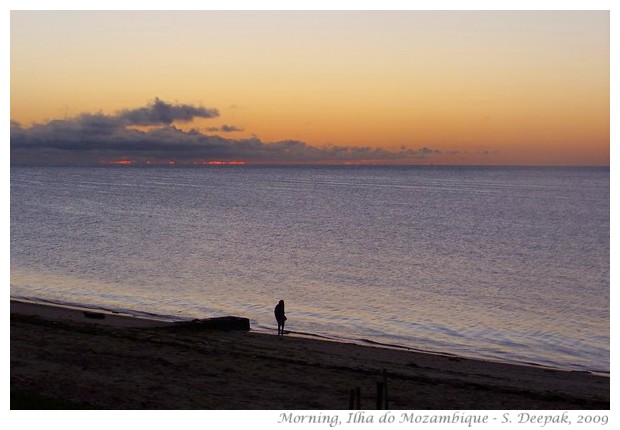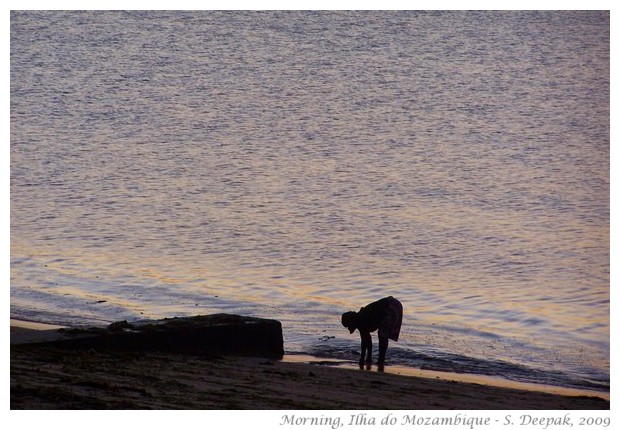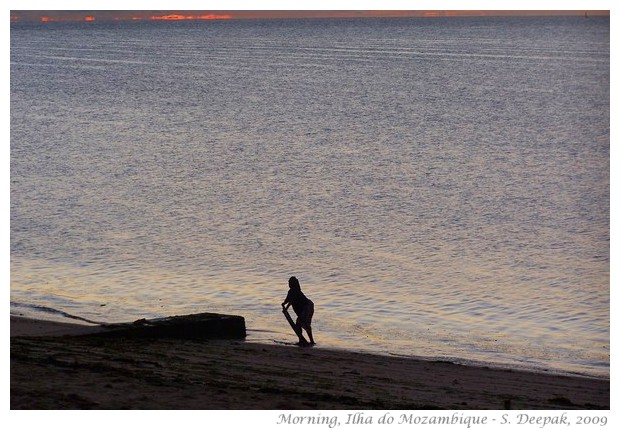 Ilha do Mozambique: Ilha is a magical island, a small distance off the Mozambican coast. I love these images of the early morning sea in Ilha. However, I also ask myself, what kind of cloth was this woman washing in the sea water? Isn't sea water bad for washing clothes?
इल्या दो मोज़ाम्बीकः इल्या बहुत सुन्दर जगह है, मोजा़म्बीक के समुद्र तट से थोड़ी दूर एक छोटा सा द्वीप. सागर की यह सुबह की तस्वीरें मुझे बहुत अच्छी लगती हैं, लेकिन इन्हें देख कर मैं सोचता हूँ कि वह औरत समुद्र के पानी से कौन सा कपड़ा धो रही थी? समु्द्र के पानी से क्या कपड़े धो सकते हैं?
Ilha del Mozambico: Ilha è un luogo magico, una piccola isola vicino alla costa mozambicana. Mi piacciono molto queste immagini del mare alla mattina, ma quando li guardo, mi chiedo cosa lavava quella donna con l'acqua del mare? Si possono lavare i vestiti con l'acqua del mare?
***