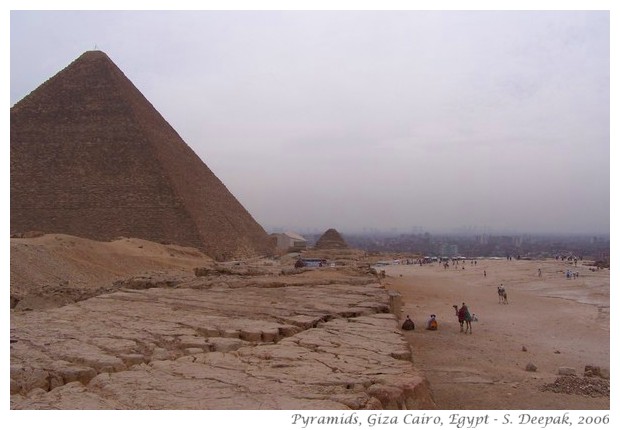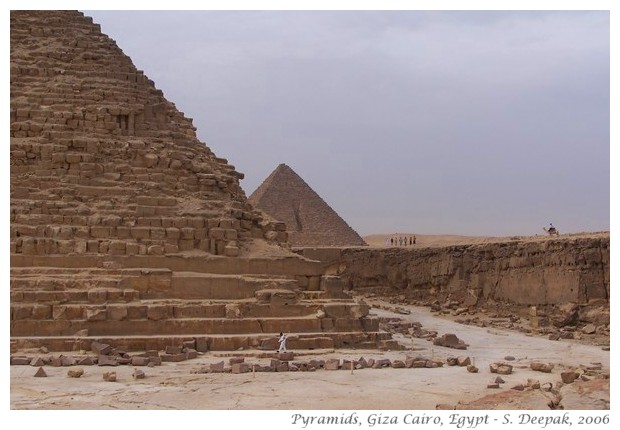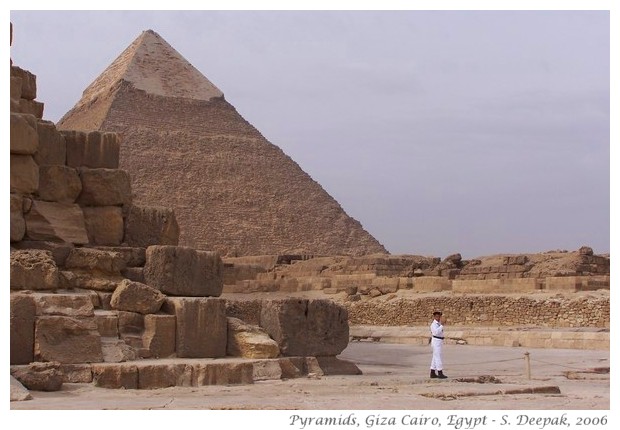 Cairo, Egypt: The pyramids of Giza are remains of a royal necropolis, that means they are a cemetery. Four thousand years old pyramids are considered as one of the oldest signs of human action in the world. But if you think that life on earth started millions of years ago, these four thousand years seem just a moment of time.
अल काहिरा, मिस्रः गीज़ा के पिरामिड राजसी मृतों के शहर यानि कब्रिस्तान के अवशेष हैं. चार हज़ार वर्ष पुराने पिरामिड वैसे तो धरती पर मानव के सबसे प्राचीन निशानों में से हैं, पर अगर सोचिये कि धरती पर जीवन करोड़ों वर्ष पहले जन्मा तो लगता है कि उनके सामने यह चार हज़ार वर्ष एक क्षण के बराबर हैं.
Cairo, Egitto: Le piramidi di Ghisa sono i resti di una necropoli reale, ciò è sono un cimitero. Hanno quattro mila anni e sono considerati tra uno dei segni più antichi dell'attività umana sulla terrà. Ma se pensiamo che la vita sulla terra è iniziata milioni di anni prima, questi quattro mila anni sembrano soltanto un attimo.
***