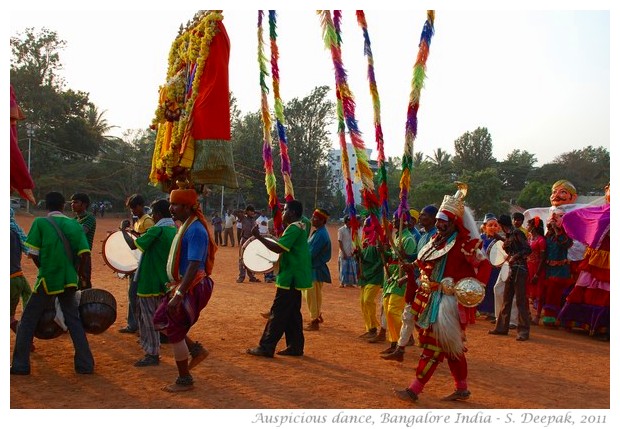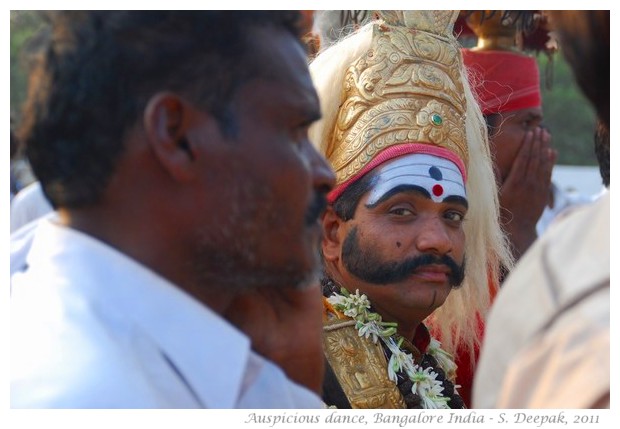 Bangalore, India: Dressed up as gods, and bringing alive the sacred stories through dance, is also an art form.
बँगलूरु, भारतः देवी देवताओं का रूप धारण करके नृत्य से पौराणिक कथाओं को जीवित करना भी कला है.
Bangalore, India: Vestirsi come i dei, e portare in vita le sacre storie tramite la danza è anche una forma di arte.
***