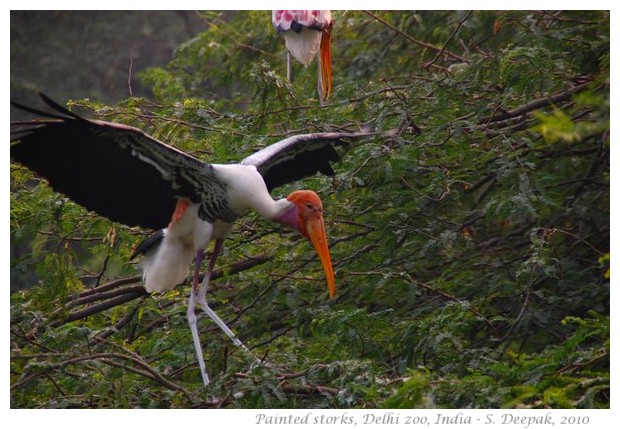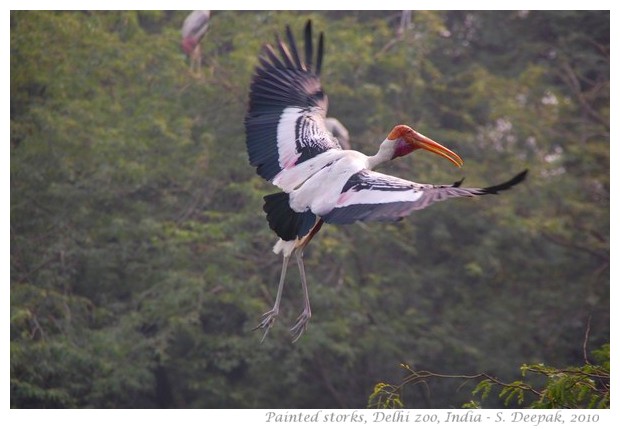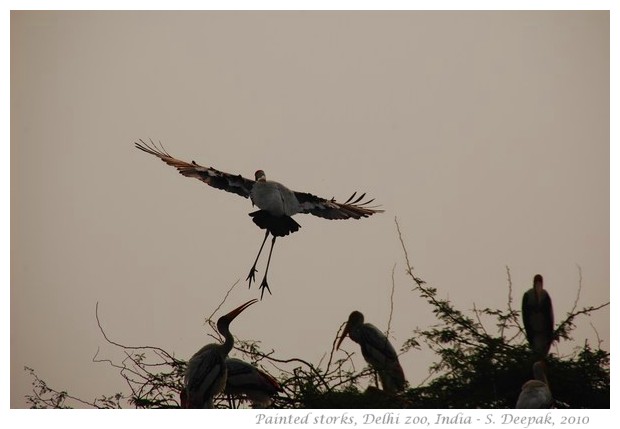 Delhi zoo, India: Colourful painted storks are beautiful but when they move, they seem to have the awkwardness of teenagers, who are not yet used to their grown up bodies.
दिल्ली चिड़ियाघर, भारतः दिल्ली चिड़ियाघर, भारतः रंग बिरंगी जांघिल बहुत सुन्दर लगती हैं लेकिन जब उड़ती हैं तो लगता है मानो कोई बेढ़ंगा किशोर हो जिसे अभी अपने व्यस्क शरीर की आदत नहीं पड़ी..
Zoo di Delhi, India: Le cicogne colorate sono molto belle, ma quando si muovono sembrano dei giovani goffi, ancora non abituati ai loro corpi da adulti.
***