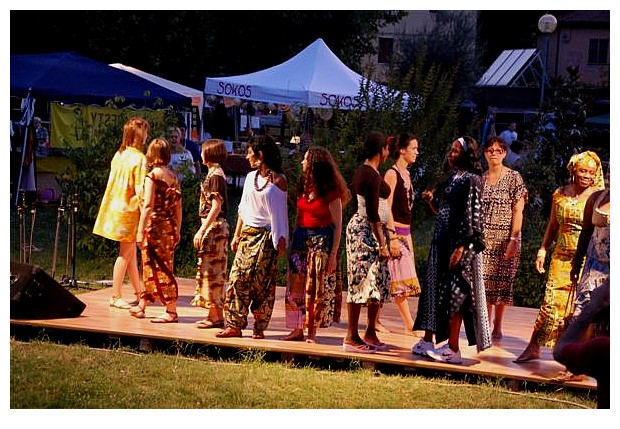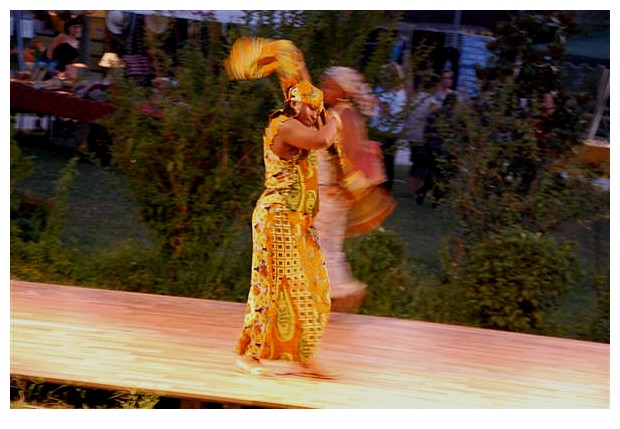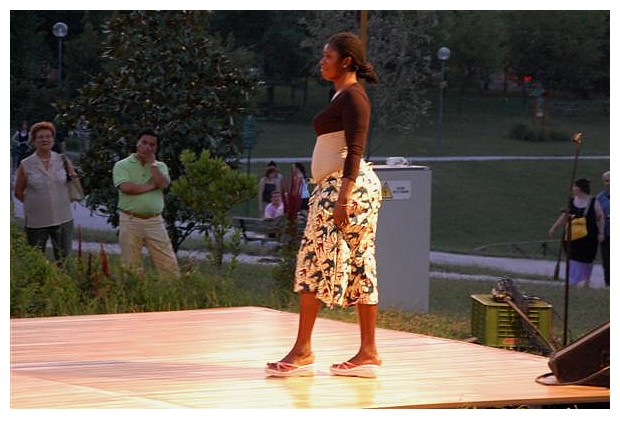 बोलोनिया, इटलीः ग्रीष्म ऋतु के आते ही सारे शहर में सांस्कृतिक कार्यक्रमों का सिलसिला शुरु हो जाता है, हर रोज़ कुछ न कुछ होता रहता है. ऐसा ही एक कार्यक्रम था अफ्रीकी फैशन शो जिसमें प्रवासी अफ्रीकी महिलाओं ने एक स्थानीय एसोसिएशन में सिलाई सीख कर वस्त्र बनाये और उनका प्रदर्शन किया.
Bologna, Italy: As usual, with summer the cultural programmes have started and every evening there is something to see. I went to an African Fashion show organised by a local association where emigrant women had first learnt sewing and then presented their clothes in a fashion show in a park.
Bologna, Italia: Come sempre, con l'estate arrivano i programmi culturali e ogni sera c'è qualcosa da vedere. Sono andato a vedere una sfilata di moda africana in un parco vicino, organizzata da un'associazione locale, dove le donne emmigrate hanno prima imparato a cucire e poi presentato le loro creazioni in questa sfilata.