लंदन के ब्रिटिश म्यूजियम में जब डेमियन हिर्स्ट की कलाकृति, यानि रँग बिरंगे मानव कंकाल के कपाल तो उनसे घिन्न सी आयी थी, लगा था कि यह कला नहीं वहशीपन है. पर आज इस सप्ताह में मुंबई में हुए मृत्यु नृत्य के बारे में सोचूँ तो लगता है यह कला ही नरसंहार की भावना का चित्रण करती है.
In London's British museum, when I had seen Damien Hirst's "art" creation composed of colourful human skulls, I had thought that it was nauseous and repulsive. But if I think of the dance of death of the terrorists in Bombay in India, I feel that this art does express the feelings of brutal killings.
Nel museo British di Londra, quando avevo visto questa "arte" di Damien Hirst, avevo sentito nausea e repulsione. Ma se penso alla danza della morte innescata dai terroristi a Mumbai in India, penso che questa arte esprime bene il senso di massacro brutale.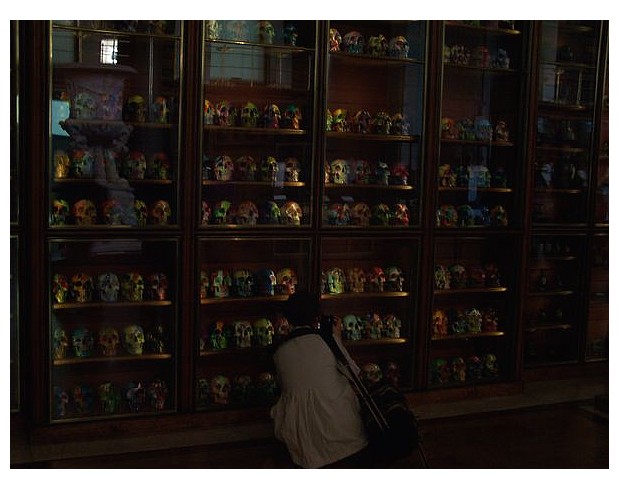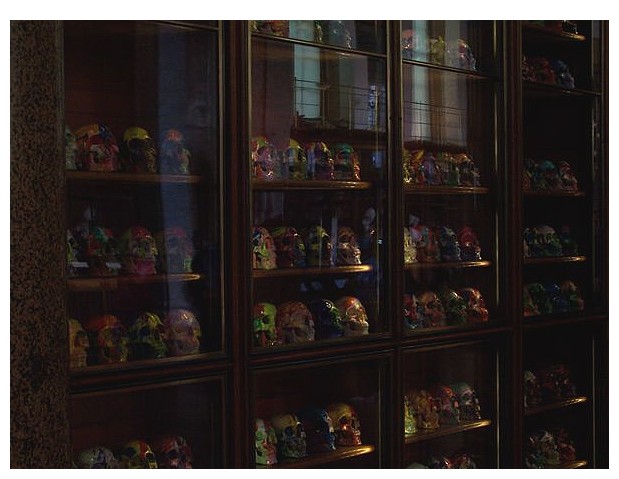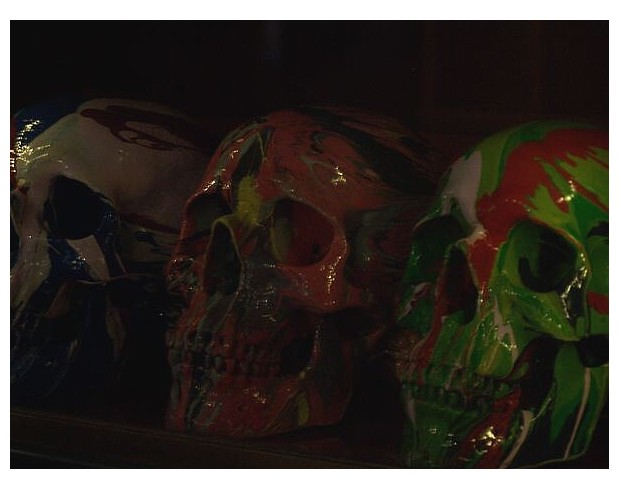 ____________