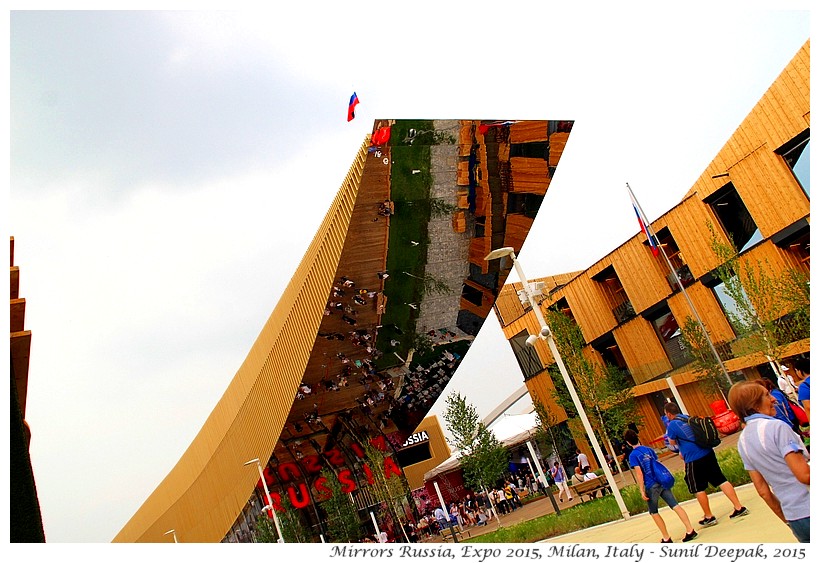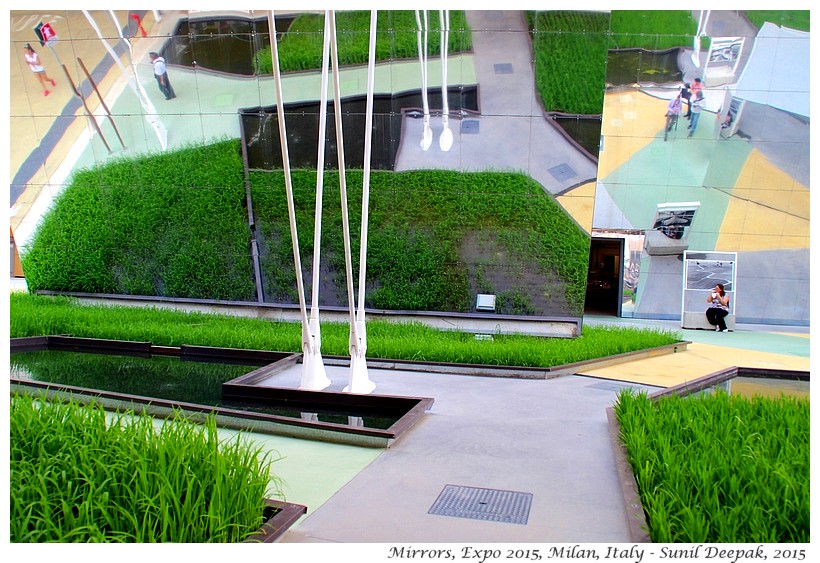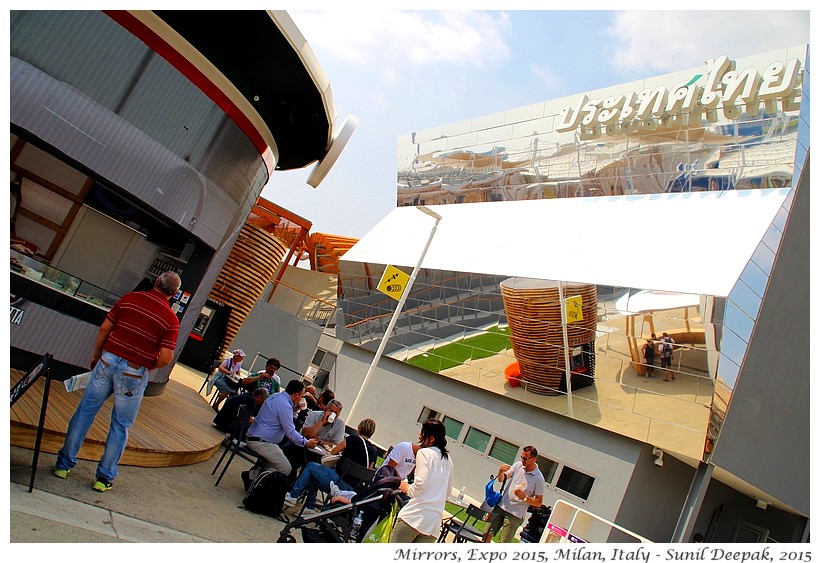 Milan, Italy:In the World Expo 2015, many countries have used mirrors in their pavilions. I especially loved the Russian pavilion, where the whole roof is a giant mirror in which the world below is turned upside down. Today's images have some mirrors from the Expo.
मिलान, इटलीः विश्व एक्स्पो 2015 की प्रदर्शनी में कई देशों के पेविलियनों में शीशों का प्रयोग किया गया है. उनमें सबसे सुन्दर लगी रूस की पेविलियन जिसकी सारी छत ही आइना है जिसमें नीचे की दुनिया उल्टी दिखती है. आज की तस्वीरों में वहाँ से आइनों की तीन तस्वीरें.
Milano, Italia: Al Expo 2015, diversi paesi hannno usato gli specchi nella costruzione dei loro padiglioni. Mi ha colpito particolarmente il padiglione della Russia dove l'intero soffitto è uno specchio gigante nel quale il mondo di sotto si vedo capovolto. Le immagini di oggi hanno alcuni specchi dal Expo.
***